Strategy with Kristy: Reid Young om Out-of-Position Floats

Kirsty Anrett - Oversatt av PokerNews redaksjonen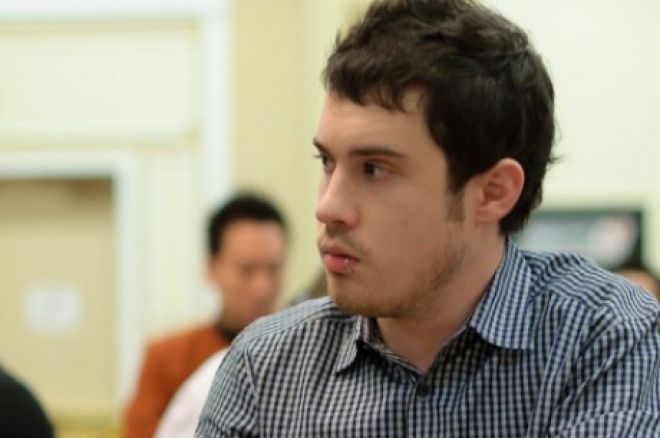 Reid Young, forfatter av pokerboken The Blue Book of Poker og grunnlegger av en up-and-coming treningsside kalt Transform Poker, er tilbake ved Strategy with Kristy podcast. De to diskuterer noen emner som finnes på Transform Poker YouTube Channel.
Det første emne er "floating out of position". Young avslører hvilke hender som bør legges til din check-calling range for å beskytte oss selv fra å bli avslørt dersom det kommer et «scare card» på turn.
Her er et utdrag fra intervjuet:
When we're talking about unexploitive check-calls, what that means is that we are taking a ton of different things into account when we decide what we're going to do when you check all the flop. In this example, a player in the cutoff raises, and we call out of the big blind. The flop is eight-four-three rainbow. When you check-call this flop, obviously sometimes you've hit the flop. You could have a hand like five-four suited, ace-two, or even an eight. With any of those hands, pretty much anyone is going to continue with in some way, be it a check-call, a check-raise, or a lead into the preflop raiser. Those are standard options most competent players consider nowadays. But, what a lot of people don't realize is that when, especially with a low board like this, if you don't float out of position with some kind of seemingly odd hands like night-ten suited, then there are a lot of turns that can come that you're check-folding far too often on. If I fold 95 percent of the time on a jack turn just because it's one of the ultimate scare cards, you can be exploited if you're not careful. I think you need to add more than just ace-highs to your out-of-position floats. That's basically the theme of this video.
Musikk
"I Can" by Nas — God's Son©
Følg med i neste uke for nye episode av Strategy with Kristy