Strategy with Kristy: Jason Koon analyserer en hand fra EPT Deauville

Kirsty Anrett - Oversatt av PokerNews redaksjonen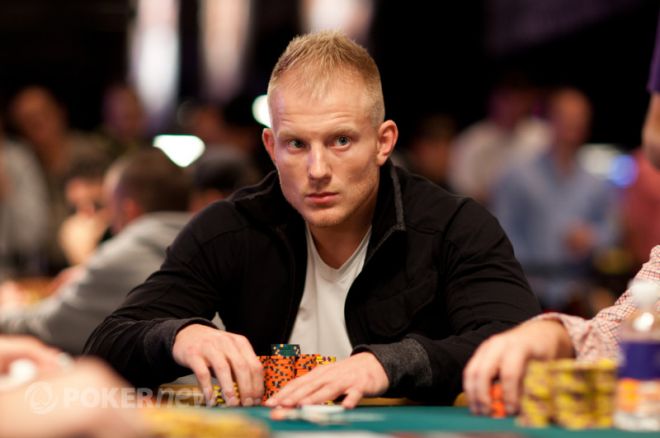 Jason Koon startet sin online karriere og har siden da også opplevd suksess da han flyttet sitt spill over til livepoker. I løpet av 5 år har han vunnet over $1,2 millioner ved liveturneringer. Hans siste pengeplassering var ved PokerStars.com Caribbean Adventure $10 000 Six-Max øvelsen og nummer 39 ved PokerStars.fr European Poker Tour Deauville Main Event.
I denne utgaven av Strategy with Kristy podcast, Koon snakker om en hånd han spilte ved Dag 2 av EPT Deauville.
Her er et utdrag fra intervjuet:
"A player raises in early-middle position. The villain was an older French guy. Well, he wasn't a villain at all, he was a nice guy, but for the purposes of this hand history, he was the villain. He three-bets from the cutoff seat. I was in the small blind, and I looked down at two threes. Now, there are a couple good things about four-betting with pocket threes, and there are a couple very bad things. I did not have intentions of shipping over a five-bet as a six-bet. We didn't have that kind of dynamic. I didn't think he was that crazy of a player. I did think that the majority of the time he's three-betting there he's light [and would fold to a cold four-bet].

"He may be less polarized than a regular player. What I mean by that is whenever a good player is three-betting 100 big blinds deep in a spot like that versus an early-to-middle position raise in a field that's fairly soft, he's probably doing it with hands like kings, aces and maybe queens if he's got an aggressive enough dynamic, then flatting the rest. I've seen a lot of European players, in particular, three-bet hands like ace-jack, ace-queen, eights, nines, tens, jacks and then flat four-bets with them. So, rather than play for stacks, they just want to get more money in the pot with a hand that they think is best, but then when they get four-bet, they call because they think they have a good hand. It's a little more ambiguous, but in this spot I felt like my implied odds were very, very high if I hit a set in the case that he calls my four-bet. My hand plays pretty terribly out of position for what it's worth. Basically, on any board that is ace-two-two or king-five-x or I flop a set, my hand is going to be very hard to play."
Følg med neste uke for nye episode av Strategy with Kristy.