Strategy with Kristy: Forskjeller innen turneringer og cash games med Frank Rusnak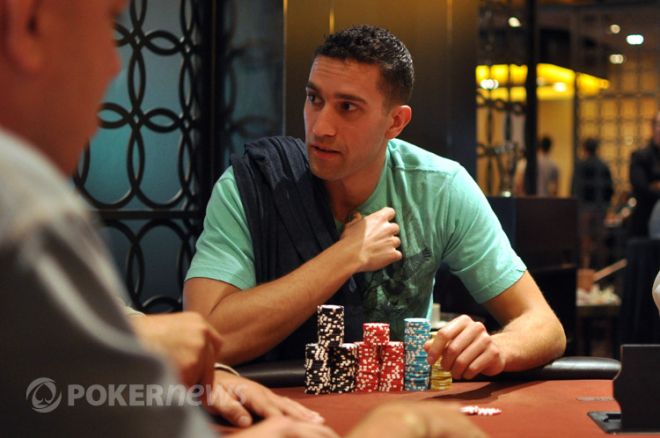 Frank Rusnak viser eksempler på hvordan man kan fly under radaren innen poker. Han start sin live pokerkarriere med en sjetteplass under 2007 PokerStars Caribbean Adventure Main Event. Siden den gang har Rusnak spilt inn over $1 000 000. På nettet har han $750 000 i premier. Når han ikke er ute å spiller live poker er han hjemme og grinder på nettet.
I denne utgaven av Strategy with Kristy podcast, diskuterer Rusnak om noen få spesifike forskjeller mellom online og live turneringer. Han forteller at ved turneringer er det ikke korrekt å fire-bette for verdier og kaste seg, mens ved cash games kan det være et korrekt spill. Han forteller videre at det er absolutt nødvendig å kunne gjenkjenne og bruke fordelen hvor man kan plukke opp sjetonger for å kunne ha suksess over lang tid ved turneringer.
Her er en del fra intervjuet:
"I feel like in tournaments, you're always on edge, or at least you should be. You're looking to snatch up any plus EV (expected value). Actually, saying "any" or "all" or "every time" are very strong words in poker, and I usually don't use them. That said, I do think you should always look to capitalize on weakness and on spots that are going to get you chips. In tournaments, there are moving blinds, and the dynamics are always changing, so you want to capitalize on things like that. You don't want to just sit back and wait for good hands, whereas in cash games you can do that. In tournaments, you just have to make moves."
Følg med i neste uke for nye episode av Strategy with Kristy. PokerNews on Twitter for up-to-the-minute news.[/I]