Red Bull og ISPT med et eksklusivt samarbeid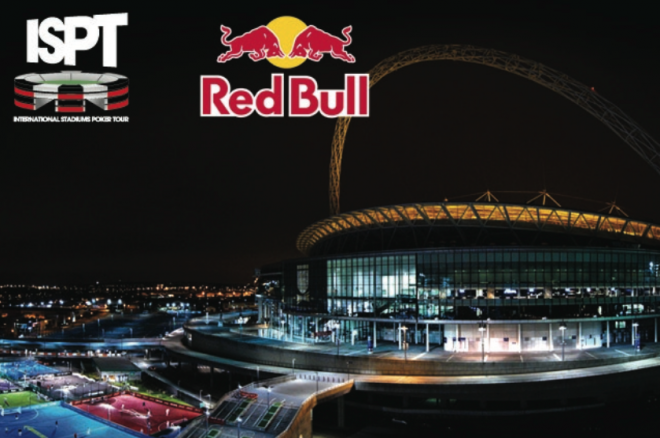 Tirsdag denne uken kom det flere nyheter om International Stadiums Poker Tour (ISPT) og denne vil gi deg vinger.
ISPT og Red Bull kunngjorde at dem har inngått et eksklusiv samarbeid, hvor Red Bull blir den offisielle drikkeleverandøren under turneringen på Wembley Stadium, 31. mai til 5. juni. Red Bull vil tilby flere overraskelser til spillerne i løpet av eventen.
"Both pioneers in their domain, Red Bull and the International Stadiums Poker Tour are natural partners," mentioned the press release on the partnership. "Red Bull has always supported extreme sports events, and ISPT is making history by bringing together thousands of players from all over the world for the first ever live poker tournament in Wembley Stadium. Boldness, bravery and the will to collectively raise the bar and succeed have united Red Bull and ISPT for this unique event."
Det er fortsatt muligheter til å delta i ISPT, men tiden renner ut snart. Gå ikke glipp av din mulighet til å delta i det som er sommerens store happening i Europe, når det kommer til poker.
For mer informasjon, sjekk ut ISPT.com.