Lydopptak avslører Ultimate Bet skandalen; Phil Hellmuth svarer

Brett Collson - Tilrettelagt av Tor Olsen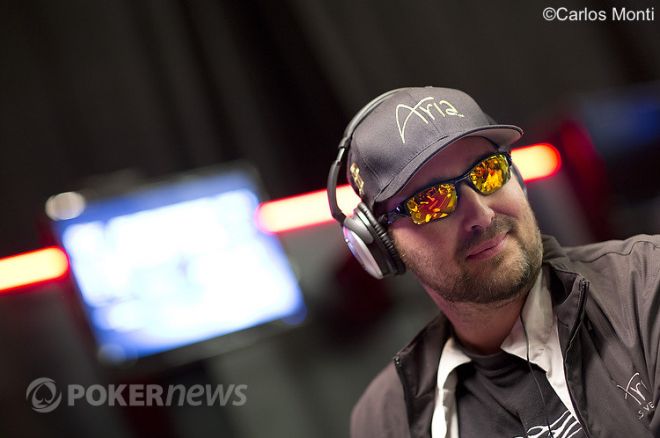 Det er over fem år siden Ultimate Bet/Absolute Poker superuser scandal slo ned som en bombe i pokermiljøene og nye detaljer kommer fram. Fredag ble flere fellende bevis utgitt av en tidligere ansatt som beviser den tidligere eieren av B]Ultimate Bet[/B], Russ Hamilton og andre i et tyveri av mer enn $50 000 000 fra sine spillere.
Travis Makar, en tidligere assistent oppdaget en tre timer lang kassett fra et møte 2008 hvor i løpet av opptaket innrømmer Hamilton juks og stjeling av penger fra sine spillere. Hamilton har vært en kjent ansikt i forbindelse med denne skandalen i flere år og nå virker det ut som han spilte inn møtet for å beskytte seg fra å være den eneste personen knyttet til juks og cover-up
I dette opptaket er også med Ultimate Bet grunnlegger og CEO Greg Pierson, og Ultimate Bet advokatene Daniel Friedberg og Sanford Millar. Møtet startet med en diskusjon om programvare designet "God Mode" som var laget for å kunne se kortene i løpet at en pokerhånd Live (ved Absolut Poker sin pokerklient). Hamiltom innrømmer å ha stjålet $16 og $18 millioner fra spillere ved hjelp av dette programmet, Hamilton uttalte, "I did take this money, and I'm not trying to make it right."
Hamilton oppga noen navngitte spillere som bel berørt at skandalen. Blant dem høyprofilerte proffene som fikk pengene sine stjålet i fra seg var Mike Matusow, Prahlad Friedman, Robert Williamson III, og skuespiller og poker entusiast Ben Affleck.
I et intervju med Hardcore Poker Show i 2009, fortalte Matusow at Hamilton kunne ringe han for å spille heads-up ved Ultimate Bet og fortsattte med og "vinne" mer enn $1 000 000 fra han utover flere økter. Matusow klarte å få noe av disse pengene tilbake fra selskapet, men tapene gikk mer utover hans mentale og hans emosjonelle helse.
Her er noe av høydepunktene (eller lavpunktene) det som ble fortalt under møte som ble lekt av Makar forrige fredag:
Hele versjonen med lydopptak finner man her.
Phil Hellmuth og Annie Duke, som begge var ambassadører og sponset spillere ved Ultimate Bet i flere, ble også nevnt under lydopptaket. Mens Hamilton og andre diskuterte om å holde Hellmuth utenfor "God Mode" programmet, Hamilton poengterte at Duke var klar over programmet og testet det selv med 15 minutters forsinkelse.
PokerNews.com har ikke lyktes i å få en kommentar fra Duke. Etter Hellmuth fikk høre om lydopptaket sendte han en stadfestelse gjennom sin agent, Brian Balsbaugh, til Kevin Mathers:
I've made a living off of reading people at the poker table and in the business world. Trusting my gut has allowed me to be at the top of my profession and develop a lifetime of friends and great experiences.

Unfortunately, I made a horrible read regarding my relationship with the founders of the now defunct online poker site Ultimate Bet.

I trusted their team and believed in their ability to run a first class website and business. Most importantly, I allowed them to convince me that they were honest and forthright. I've never been more wrong about anything in my life.

When I became aware of the cheating scandal, I immediately insisted that everyone be paid back and whoever was responsible be banished from the company. At the time, I was led to believe that if I left UB right away the business would be impacted and then less likely to pay it's obligations to the victims. As such, I made the decision to believe the leaders of UB and stayed on in the hopes that they would make right to anyone cheated.

Listening to the recently released audio tapes of the UB founders has brought this situation back into the forefront of my thoughts. To hear them discussing this situation and actively deciding to keep me in the dark disgusts and infuriates me. They lied to me about their activities and I made a big mistake in trusting them for way too long.

I should have said something about this long ago, but until I heard the voices on the tapes myself I never really knew how wrong and misled I really was. I empathize deeply with the players who were taken advantage of through UB. Whether it is this or Black Friday, too many of my fellow poker players have lost confidence and their financial savings simply by playing the game they love. I hope that in the near future we have a strong, regulated online poker environment in the US so that we can all get back to playing the game we love. In the meantime, I want to pass along my support to everyone affected negatively through UB and my apologies for my initial support of people who didn't deserve anyone's trust in the first place.
Hellmuth er kjent for å være en nær venn med Pierson, som nå er CEO of Iovation, et bedrageri-prevention selskapet som har jobbet med mange online gaming selskap dem siste årene. Det ble oppdaget i forrige uke at Iovation har jobbet med det ny lanserte Nevada online poker room Ultimate Poker. Uansett, Ultimate Poker annonserte etter helgen at kontakten mellom Person og Iovation har blitt brutt, etter at Iovation har mottatt flere alarmerende fra pokermiljøet
"As of late Thursday night, May 9th, Ultimate Poker discontinued the use of all services from Iovation," read a statement by a site representative at TwoPlusTwo.com. "We understand that there were concerns among some of our customers, we hope this makes our players feel more comfortable."
PokerNews følger saken videre og kommer med oppdatering ved utviklingen videre.