Ny trailer for dokumentarfilmen "Bet Raise Fold: The Story of Online Poker"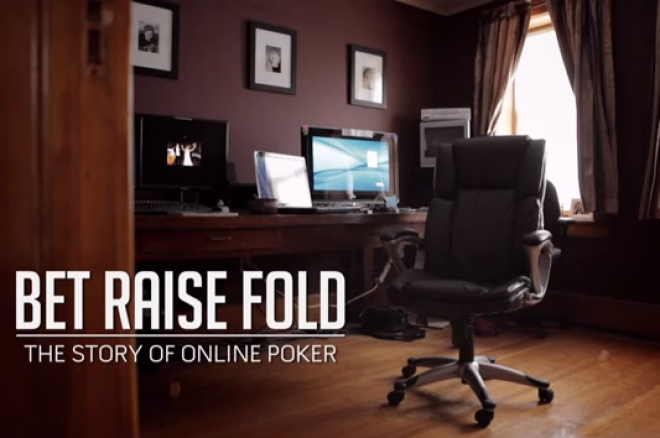 Onsdag denne uken lanserte, Executive Producer Taylor Caby, Producer Jay Rosenkrantz, Director og Editor Ryan Firpo og Director of Photography Michael Epple en ny nettside og en trailer for deres kommende dokumentarfilm Bet Raise Fold: The Story of Online Poker.
Med arbeidstittelen BOOM!, vil dokumentaren bli lansert i juni som Bet Raise Fold som vil fortelle historien om onlinepoker gjennom øynene til til spillere; Danielle Moon, Tony Dunst og Martin Bradstreet. Filmen vil ogsp inneholde intervjuer med Daniel Negreanu, Mike Sexton, Greg Raymer, Nolan Dalla, Dani Stern, Tom Dwan, Phil Galfond og flere kjente spillere.
"We are extremely excited," Rosenkrantz told PokerNews. "We feel like we've been operating in secrecy for a long time, and we know that people have been waiting for the movie since we put up the old trailer. We're especially excited because we can release a lot of information about the movie."
I følge Rosenkrantz, vil nettsiden legge ut deleted scenes og torsdag startet dem å legge disse ut.
"Tomorrow we'll be putting up a deleted scene title 'Phil Ivey is God,' so fans can check back tomorrow for that. We'll be releasing deleted scenes — about one per week — from now until the movie is released. The best way to support the movie and receive information is to go to the site and subscribe to our email list."
Teamet er veldig glade for å representere pokersamfunnet som en helhet.

"We're all from the online poker community, and we want to communicate the story of what happened from 2003 to 2013, and it's a very personal story to all of us. We want anyone we meet to understand that. We want people who are apart of our world to feel like this is their story, and we want everyone to share this with as many people as possible."
Her er den nye traileren:
Bilde er hentet fra BetRaiseFoldMovie.com.