Hachem valgte Warne, Hinrichsen og Yong til Team Asia-Pacific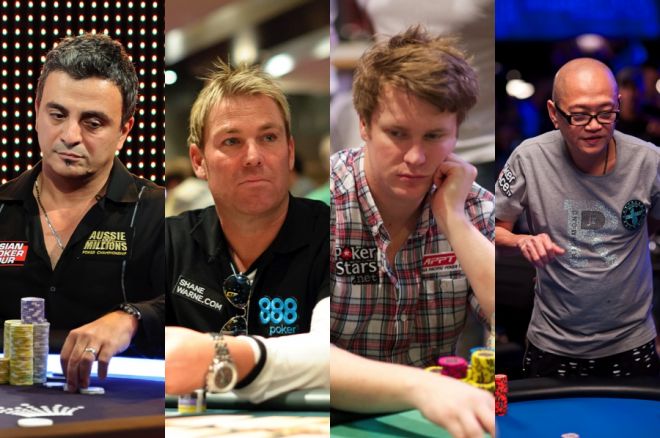 Tidligere denne uken valgte 2005 World Series of Poker Champion Joe Hachem fem ganger WSOP gold bracelet vinneren Jeff Lisandro og Australias beste kvinnelige pokerspiller Jackie Glazier som 2 av 4 spillere til Team Asia-Pacific for den kommende WSOP Asia-Pacific Caesars Cup, som blir en tv sendt invitasjonsøvelse med tre team (Team Americas, Team Asia-Pacific og Team Europe) som skal spille mot hverandre.
Hachem har nå annonsert Shane Warne, Andrew Hinrichsen og Richard Yong er dem andre utvalgte til Team Asia-Pacific.
Our CaesarsCup team now stands as @JackieGlazier @warne888 Jef Lisandro Andy Hinrichsen Richard Yong and yours truly #WSOPAPAC

— Joe Hachem (@JosephHachem)
Hachem er kaptein og det er kun lov å benytte seg av fire spillere, en av spillerne må være reserve når WSOP APAC Caesars Cup starter søndag 14. april i Melbourne, Australia.
Phil Ivey ] annonserte forrige fredag på hvem som skal delta Team Americas Sam Trickett som er kaptein for Team Europe har enda ikke annonsert sitt lag.