Tony G avslutter sitt samarbeid med Party for å representere TonyBet.com

PokerNews redaksjonen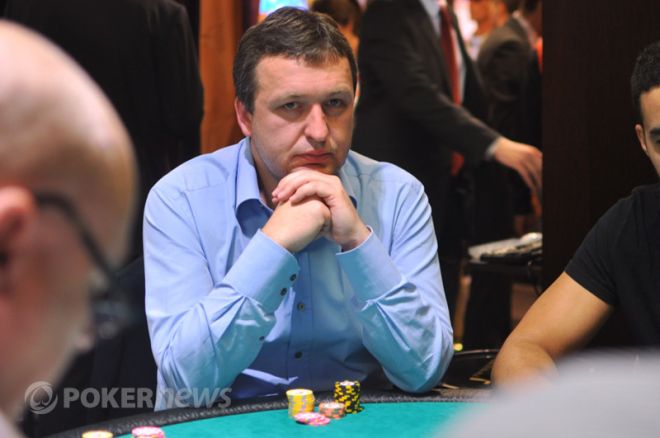 Fredag annonserte Antanas "Tony G" Guoga at han forlater PartyPoker og vil bli den første pokerspiller som representerer TonyBet.com en sports betting side han startet i 2009.
Tony G signert en sponsoravtale med PartyPoker i 2010 representerte siden både på nett og ved liveturneringer over hele verden inkludert World Series of Poker, World Poker Tour og PartyPoker Premier League, hvor han som eneste spiller fra PartyPoker deltok i alle. Tony vil delta i denne måneds PartyPoker Premier League VI hvor han debuterer for TonyBet for første gang på TV.
"TonyBet has grown 10 times over the last 18 months and is growing every day," Tony G told PokerNews on Friday. "It's no longer fair for me to also be part of PartyPoker. I really would like to thank PartyPoker for over 10 years of working together. I still remain a loyal affiliate of PartyPoker via all my online poker interests, with the main one being PokerNews, and am thankful for everything the site did for me."
Guoga gir en hyllest til Team PartyPoker som inkluderer Mike Sexton, Kara Scott, Marvin Rettenmaier og Tomeu Gomila.
"Lots of you know that sports betting is a big passion of mine and we'll always aim to please you with the best prices," Tony said about TonyBet in his blog. "We are still very much in the early stages — we have huge plans. Come and beat me — come and take everything I have! I want to bet on the sun coming up in the morning, but I have a clever team behind me who are trying to rein me in at the moment. We'll see how clever they are!"
Tony sin blogg forsvinner fra PartyPoker og som nå finnes ved TonyGPoker.com.