Vinn din gratis $10+1 FishMarket billet hos RedKings i dag!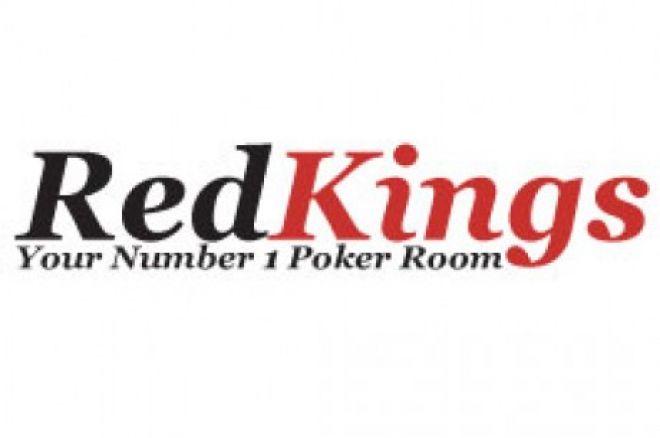 Torsdag 7. Februar klokken 19.35 CET hosRedKings.com fortsetter deres populære FishMarket Tournament series hvor alle nye spillere som gjør sitt første innskudd spiller gratis! Hvis du gjør ditt første innskudd hos RedKings fram til 1 time før turneringen starter, vil du motta en gratis $11 billett til turneringen den 7. februar, som tradisjonelt har et stort overlegg av spillere.
What's more, the RedKings FishMarket Tournament, which will see $2,500 in prizes added to $5,000 in cash, is especially "fishy" as the freeroll will be comprised mostly of players who are in for free and are playing a high-value MTT for the very first time.
RedKings FishMarket Tournament er i utgangspunktet en $2 500 turnering hvor det lagt til ekstra $5 000 i premie, denne turneringen er et typisk «fiske» turnering – Freeroll, hvor mesteparten av spillerne er spiller gratis og gjerne for første gang i en MTT med store premier.
Noen av de ekstra premiene inkluderer tre iPads og RedKings T-skjorter. En iPad vil gå til den spilleren som blir en overall FishMarket winner, spilleren som ryker ur på pengeboblen og spilleren som slår ut RedKings Bounty spilleren. Topp 6-50 som kommer i pengene vil motta en RedKings t-skjorte og fem heldige spillere vil vinnen en eksklusiv RedKings Sports Shirt!
Hva: $7 500 FishMarket
Når: Torsdag 7. februar klokken 19.35 CET
Hvor: RedKings.com
Hvordan: Gjør ditt første innskudd ved å registrere deg gjennom PokerNews.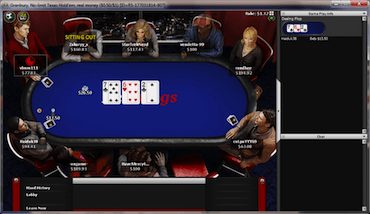 "We run the Fishmarket tournaments for two main reasons," said Chris Young, European Tournament Manager at RedKings.com. "Firstly to attract new players and encourage them to deposit by giving them the risk-free opportunity of playing in their very first large MTT and secondly, to allow all of our experienced Tournament Poker players to buy-in themselves to boost the prize pool and test their skills against the hundreds of 'newbies' we bring in."

Young went on to say: "To ensure this $7,500 tournament is filled with even more fish than usual we are not only giving away one $11 entry fee to all new online poker players who deposit for the first time at RedKings.com but to all our Betting and Casino customers who have made a first deposit at BetRedKings.com or CasinoRedKings.com."
RedKings vil også kjøre en daglig $60 000 Race I februar/mars, en spesial $7 000 Sit n' Go Race pluss mange Freerolls og andre turneringer med garanterte premiepotter som totalt utgjør $12 millioner. RedKings.com er nå den pokersiden man bør holde seg til i den kommende månedene. Hvis du registrerer deg gjennom PokerNews, kan du motta en 100 % opp til $1000 på ditt første innskudd.