Mike «The Mouth» Matusow vant NBC National Heads-Up Poker Championship

PokerNews redaktionen - Theodor Olsen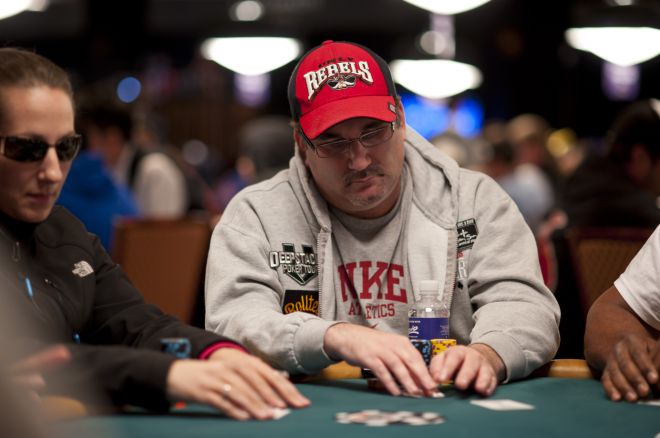 Etter 60 Heads-up matcher under NBC National Heads-Up Poker Championship var det klart for den siste og avgjørende kampen, nemlig match #61 – finalen mellom "The Brat" og The Mouth".
Phil Helmuth vant turneringen i 2005 og jaktet sin andre seier, men klarte ikke å overvinne Mike Matusow som tok sin første NBC National Heads-Up Poker Championship tittel og $750 000 i premie. Matusow fortalte allerede etter runde 1 til PokerNews.com at denne turneringen var hans. Natt til søndag vant nemlig Matusow over Helmuth og holdt sine ord.
Når Matusow fikk overrakt ringen som beviser at han er vinneren av NBC National Heads-Up Poker Championship 2103, svarte han følgene på hva denne seieren betød for han:
Yes, it is just a poker tournament, but it means a lot. For guys like me and Phil [Hellmuth], where everyone was making fun and upset that the final was us two, 'Oh Phil and Mike, what are they doing in the final?' You know what, we are the old guys, but where are the young players? They're not here. We are."
Phil Helmuth som vanlig har sine verbale utbrudd når ting ikke går hans vei, kom med komplimenter til Matusow: The world doesn't understand how great a guy Mike is. I tip my hat to him."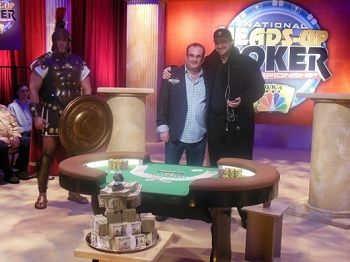 Hos PokerNews.com kan man lese hvordan Heads-up matchen mellom «old School» spillerne utartet seg.
Premieutbetalinger NBC National Heads-Up Poker Championship
| | | |
| --- | --- | --- |
| PLassering | Spiller | Premie |
| 1 | Mike Matusow | $750 000 |
| 2 | Phil Hellmuth | $300 000 |
| 3 | Scott Seiver | $100 000 |
| 4 | Joe Serock | $100 000 |
| 5 | Eugene Katchalov | $50 000 |
| 6 | Brian Hastings | $50 000 |
| 7 | John Hennigan | $50 000 |
| 8 | Daniel Cates | $50 000 |
| 9 | David "Doc" Sands | $25 000 |
| 10 | Dan Smith | $25 000 |
| 11 | Tom Dwan | $25 000 |
| 12 | Joseph Cheong | $25 000 |
| 13 | Antonio Esfandiari | $25 000 |
| 14 | Barry Greenstein | $25 000 |
| 15 | Vanessa Rousso | $25 000 |
| 16 | Phil Ivey | $25 000 |