Dwan VS Blom - $400 000 match!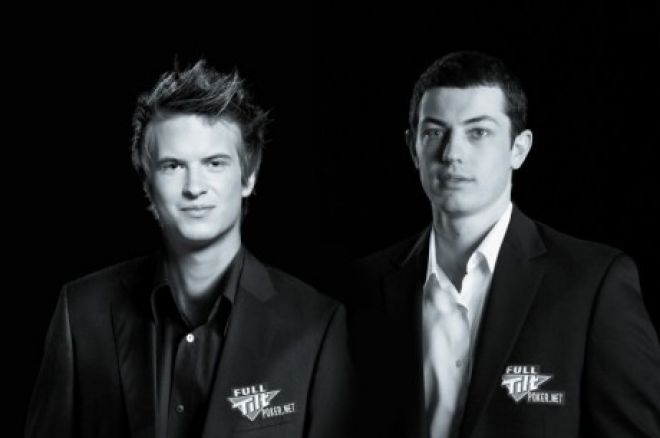 Det ble ikke en riktig det samme som da de kjempet mot hverandre for tre år siden. , bortsett fra resultatet ble det samme. På søndag vant Viktor "Isildur1" Blom over Tom "durrrr" Dwan i en $400 000 vinneren tar alt duell hos Full Tilt Poker.
Begge spillerne satte ned med $200 000 hver som var fordelt på fire $100/$200 No-Limit Hold`em bord, men det tok under 3 timer og 1 381 spilte hender før Blom hadde tatt alle pengene fra Dwan.
Dwan startet med en tidlig ledelse da hans par i konger stod mot Blom sitt tier par i en pot på $45 198, men amerikaneren sin flyt skulle ikke vare lenge. Dwan plukket opp et dårlig tidspunkt på å bløffe Blom, inkludert en hånd som kostet han $28 000 – en av de største pottene i kampen.
Dwan gjorde en annen stor bløff med ess opp mot tre like fra Blom, noe som gjorde at «durrrr» ble sittende med $50 000 fordelt på to bord.
Blom spilte ut Dwan hele veien ned til hans siste $3 500 ved det siste bordet og kampen ble avsluttet da Dwan med tier par ikke stod mot


fra Blom før floppen.
PokerNews forventer at det vil bli flere dueller i tiden fremover mellom de to hos Full Tilt Poker. Mer informasjon om kampen finner man hos HighStakesDB.com.