Caesars Interactive Entertainment Inc.er blitt godkjent og tildelt spillerlisen i Nevada

Rich Ryan - oversatt av PokerNews redaksjonen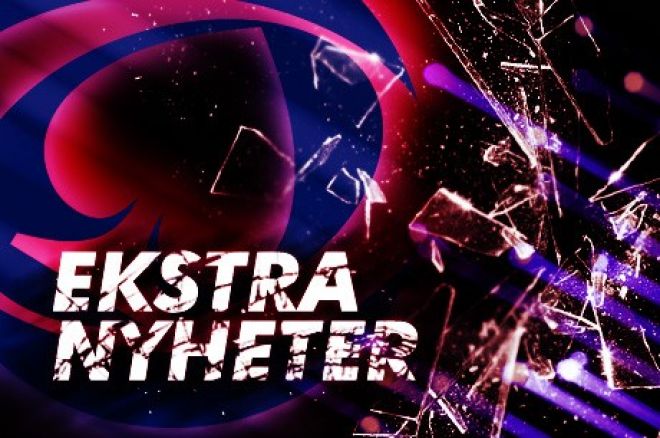 Torsdag denne uken ble Caesars Interactive Entertainment Inc. godkjent med en online poker lisens i Nevada fra Howard Stutz ved Las Vegas Review. Caesars vil lansere sin egen pokerside under merkenavnet World Series of Poker sammen med deres partner 888 Holdings. Pokersiden blir dog ikke lansert før 888 Holdings er blitt godkjent og tildelt spillerlisens.
I et tidligere intervju med PokerNews, Ty Stewart som er Executive Director of the WSOP, ble spurt om hva legaliseringen av online poker vil bety for selskapet. Hans respons var:

"I think that we could absolutely revolutionize the category. Obviously, I feel we'll be successful because we've got smart and genuine people like [Caesars Interactive Entertainment CEO] Mitch Garber, who led the No. 1 poker site in the world [PartyPoker], and we have great brands.

"Of the big casino gaming companies, we have more customers in our database, more consumer traffic through our floors, more properties in more territories than anywhere else. Obviously, one would hope we could offer an exciting product and regularly host games with significant liquidity — potentially the softest games with the highest ROI for players. I think consumer confidence has always been the No. 1 barrier to entry for online customers, and Caesars has buildings all over the world. People will know where to find us. And we're never going to turn our back on customers."
Seth Palansky som er Vice President of Corporate Communications for Caesars, la til,
"We want to thank the Commission for all their efforts throughout this process. There's no doubt they do a thorough review and will ensure that Nevada is the best regulated market for online poker. We look forward to the opportunity to serve Nevadans when we complete the necessary steps to do so."
Nevada Gaming Commission Chairman Pete Bernhard har innrømmet at han har registrert seg for å spille gratisspill (play money) ved Caesars Playtika sin side. Bernhard innrømmer også at han har spilt slot games ved Slotomania hvor han adresserer at dette er kun for å forstå hvordan social gaming virker i praksis.
Caesars er det 17. Selskapet som har mottatt en spillerlins for pay-to-play online poker i Nevada. Caesars og 888 Holdings er for øyeblikket tilstedte med "real money gaming" i England, Frankrike og Italia. Med denne utviklingen av tildelinger av spillerlisenser for online gaming i USA, er det nok bare et spørsmål om tid før USA igjen kan begynne med online poker.