Full Tilt Poker: Vil proffene spille eller ta ut pengene sine?

Chad Holloway - Tilrettelagt av Theodor Jensen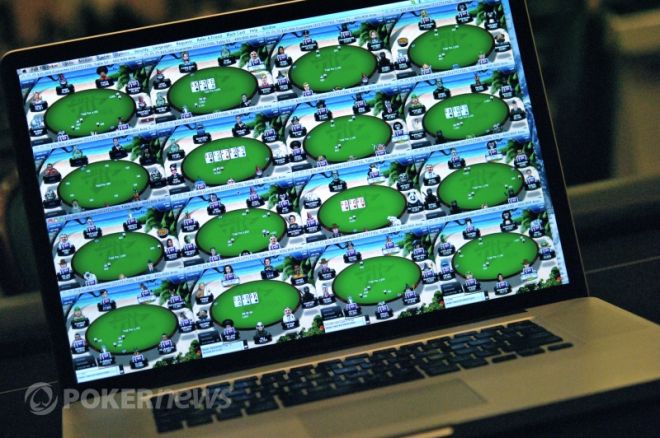 Etter å ha vært offline siden juni 2011 har Full Tilt Poker blitt relansert igjen med spill om penger og $184 millioner er igjen tilgjengelig for spillere utenom USA. FTP er tilbake under et styre av PokerStars som har blitt tatt godt i mot av både spillere og industrien generelt.
Med dette sagt, har det vært noen hinder i veien ved de første timene etter lanseringen.
En rask titt på TwoPlusTwo forumet avsløres det at noen spillere har hatt problemer med deres passord, synkronisering av deres kontoer, gjøre innskudd og programvaren har krasjet. Selv med en del frustrasjoner kan man lese på forumet er man lovpriser re-lanseringen av FTP.
PokerNews har sjekket med sosiale medier og kommer her med flere reaksjoner og kommentarer som vi føler generelt kan tas med i lanseringen av FTP. Vi har også spurt noen proffer om de vil starte og spille igjen hos FTP eller ta ut sine penger.
Twitter
i missed you @FullTiltPoker! i am jumping into a 50c/$1 to get things going! come find me!

— Viktor Blom (@RealIsildur1)
FTP shutsdown on tax day and relaunches on election day.... Does that mean anything!?? No but I still don't have my money. #confusedturtle

— corey burbick (@coreyburbick)
TwoPlusTwo
randie: "Omg.. After playing on IPoker lately the FTP software is looking lightning fast and silky smooth.. It's like heaven : )"
Disorienter: "Feels like the population so far is 90% regs that found their money, now we await the commercials to do their trick and lure back the value"
ico2525: "For Americans searching this thread looking for answers: Called 1-866-874-8900, the number for the DoJ Southern District of NY's Victim and Witness Services. Recorded greeting tells you that if you're calling about FTP / Stars, wait for an anouncement about remissions. Gaw dayum the gov't is slow."
Betal eller få betalt?
Phil Galfond: "My understanding is that as a US player, my balance won't be waiting for me when FTP launches. If it were waiting, I'd absolutely play with it, for the same reasons I play every day on Pokerstars. I trust the people behind it and the safety of my money, and the software and games will be great. Why wouldn't I play?"
Andy Moseley: "Had never played on there seriously! If I did, I would leave the money on if the games were good. To not play on it out of principle and cost myself EV is something I wouldn't do."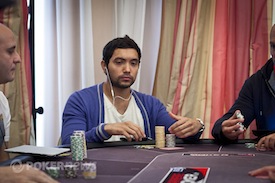 Timothy Adams: "I had quite a lot on FTP and plan on keeping the majority of my money on the site. PokerStars has had basically an unblemished record in my eyes, and I feel quite secure with them in control of the new FTP."
Ignat "0Human0 Liviu: "I have a bankroll on Full Tilt , and I actually can't wait to play again there. Of course I trust the site now that PokerStars is behind all."
Terrence Chan: "I no longer play the big high-limit games like I did to accumulate my Full Tilt balance, so I'm planning to cash out the majority of it. I'll probably play medium stakes and tournaments on there, so I'll keep some money, but the rest I'll likely put in my investments. And have a little bit of a spending spree."
Kyle Julius: "I didn't have too much money on there that I recall, but it would be hard to resist playing, that's for sure."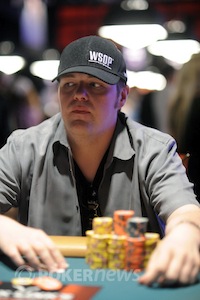 Jason Wheeler: "Yes, I do have a Full Tilt balance and what I am doing is the following: Cashing out 30 percent of it and playing with 70 percent of it. Had any company but PokerStars bought FTP, I probably would have cashed out 80-90 to 100 percent of the balance, but now that Stars owns Tilt and is allowing inter-site account transfers via your paired accounts, I feel secure about leaving money on the site and excited about being able to play a bigger MTT schedule. Some people may not like goliath getting bigger in the industry, but having a company as reputable as Stars taking over tilt is one of the best things that could have happened to the industry as a whole in terms of bringing regulated legalized online poker to the U.S. With that said, I have a lot of friends who have money tied up via the DOJ process and I really feel for them but feel confident they will be made 100 percent when it is all said and done. Then we can all finally move on from one of the ugliest chapters in online poker history. That's my two cents."
Ben "milkybarkid" Grundy: "I don't have much of a balance on there, but I'll definitely play on Full Tilt when it relaunches."
Andrew Seidman: "I'll probably withdraw at least half of it to return to my comfortable old lifestyle. The other half I will probably keep online somewhere, though whether I play with it on FTP/Stars or move it to another site is a totally different question. One of the biggest things Black Friday took from me — and other poker players — was my sense of stability and freedom, so it will be nice to recover some of that. I am, also, looking forward to playing some tournaments again on FTP, though I'm not sure exactly when I'll dive back into that. I'm not really worried about the quality of the site or its integrity currently; I'm sure it will look, feel, and play, like the FTP of old."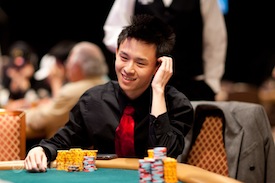 Ben Yu: "I do plan to reinstate my Full Tilt Poker account and redeposit by transferring over PokerStars funds. I am excited to get back on the grind — I know a lot of professionals complained about how lackluster FTOPS was every time it rolled onto the schedule — but I always enjoyed it as an opportunity to play large field/big first place money tournaments in every game. I can't wait for the 1st FTOPS to roll around. I'm not sure why people would still have reservations about playing on FTP at this point, if it is simply related to the Black Friday scandals. I have no problem playing on FTP with the full force of the PokerStars name/management team behind it."