Phil Galfond og Isaac Haxton deltar i PokerStars All-Star Showdown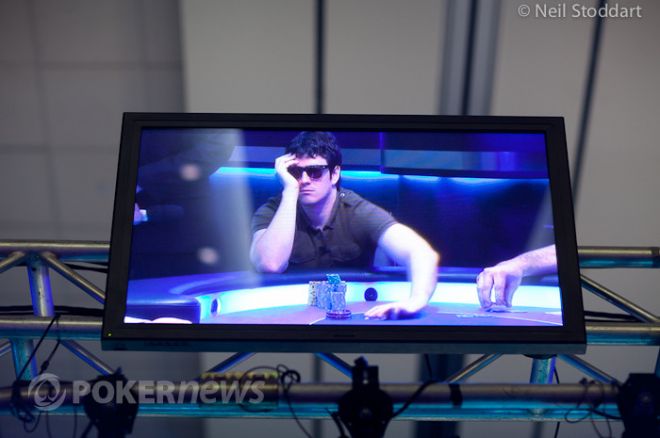 PokerStars har annonsert deres første All-Star Showdown, hvor åtte spillere skal kjempe om å bli den beste heads-up no-limit spilleren i verden. Øvelsen finner sted i perioden 27. oktober til 4. November hos PokerStars og vil ha åtte spillere med, inkludert Isaac Haxton som nylig ble et medlem av PokerStars Team Online.
"I'm excited to start my tenure with Team PokerStars with the chance to win a big title and a lot of money in my favorite form of poker," Haxton said. "There are no titles or champions in heads-up cash games, just winners and losers. This tournament will change that by crowning the first All-Star Showdown champion."
Blant de spillerne som putter inn innkjøpet på $100 000 er Alexander "Sussie Smith" Roumeliotis, Alex "Kanu7" Millar, Ben "Sauce123" Sulsky, Tobias "KTPOKP" Kuder og Phil "MrSweets28" Galfond. Dette betyr at det er to ledige seter og alle som har penger til innkjøpet kan henvende seg til highstakes@pokerstars.com for mer informasjon om muligheten for å delta.
Her er reglene for All-Star Showdown:

Før første kamp starter vil seedingen bli avgjort etter en tilfeldig trekning. Etter trekningen fortsetter spillerne sine kamper.
Kampene finner sted klokken 18:00 CET 237. oktober til 4. november, hvor det er en pause den 29. oktober og 1. november. Finalen spilles den 4. november
Alle kampene blir spilt samtidig og er fordelt over fire heads-up bord.
Hvert innkjøp på $100 000 blir fordelt over de fire bordene og blinde starter ved 50/100.
Blinde blir doblet etter hver spilte 3 000 hånd.
Kampen avsluttes når en spiller er utslått ved alle fire bordene.
Vinneren tar med seg en førstepremie på $500 000 og tittelen All-Star Showdown. For mer informasjon, sjekk ut pokerstars.com.