Gus Hansen blir Full TIlt Poker ambassadør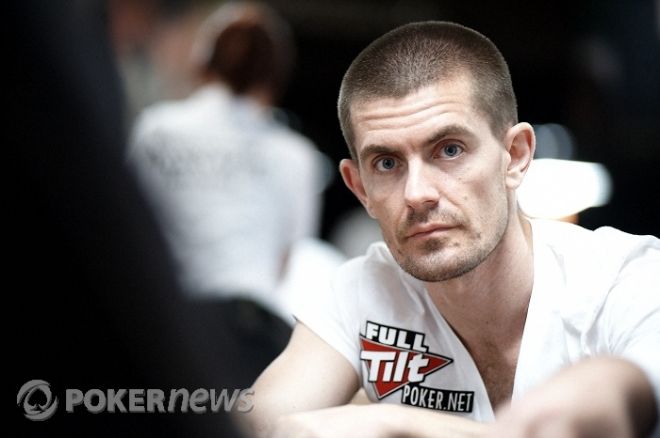 Tirsdag avslørte Full Tilt Poker at Gus Hansen blir deres første ambassadør for den nye siden som skal lanseres den 6. november, 2012. Hansen som tidligere var en Full Tilt Pro, returnerer nå for å markedsføre selskapet etter at PokerStars kjøpte opp Full Tilt Poker tidligere i sommer.
"I'm very excited to represent the industry's most authentic poker brand," Hansen said in a press release. "Full Tilt Poker has the best games, most innovative software and the strongest poker community; to me this feels like coming home."
Når Full Tilt Poker relanserer tidlig i november vil siden tilby kontant poker og turneringer for hele verden, unntatt USA, Frankrike, Danmark, Estland og Belgia. Full Tilt sine spillere i resten av verden vil få tilgang til deres kontoer og spille ved den relanserte pokersiden. Full Tilt Poker sier at spillerne vil bli fornøyd med at har PokerStars i ryggen med deres support og historie, samt Full Tilt Poker sin historie med å levere den beste poker opplevelsen inne online poker.
Gus Hansen fra Danmark har vunnet over $11 000 000 med tre seiere ved World Poker Tour og en World Series of Poker Europe. Han har også vunnet 2010 Poker Million IX for $1 million og 2007 Aussie Millions Main Event for A$1 500 000.
PokerNews.com fikk gjort et eksklusivt intervju med Hansen hvor Hansen forteller om sin «hjemkomst» til Full Tilt Poker og hvordan det er å jobbe med PokerStars.
NB: Intervjuet er på engelsk!
As someone who was associated with Full Tilt Poker for a long time, what does it mean for you to see the brand live under PokerStars' guidance?

I've been a part of Full Tilt Poker for many years, and I have always respected Stars as a very professionally operated and well-managed competitor. Given what's gone on in the past 15 months, I can't think of any better company to be re-launching Full Tilt Poker and restoring it to the brand we've all loved.

Did you have any doubts about linking your name to a brand that has dealt with so much adversity over the past 17 months?

Not at all. Actually, the opposite. I really want to be a part of restoring the brand and helping the new management establish Full Tilt Poker as a leader again. And most of all, I'm really looking forward to playing on the site again.

How did the deal to represent the new FTP come about? What does the sponsorship deal entail?

Well, for the past year and a half I've been freelancing and playing a couple of tournaments but nothing really caught my eye. When the new management reached out to me to join the site, I jumped at the opportunity to represent what I believe is the coolest poker brand: FullTiltPoker.com.

I will represent the brand online and in major live tournaments around the world. So they'll be paying me to do what I love to do.

What has been your early impression of working with the new management of Full Tilt Poker?

I was just in Dublin to meet with the new management. I really sensed the energy, motivation and excitement of the team. These guys are pros! It was a great experience, everyone was really dedicated to getting it right, and I am really excited about the future.

Why do you think you were the first player selected to be the face of the new Full Tilt?

I really have no idea. I must have a good PR agent! No, seriously, I have always been very passionate about promoting the Full Tilt Poker site. And I think my commitment and loyalty toward the Full Tilt Poker brand and the Full Tilt Poker players fits well with new management's ideas and prospects for the future

Should we expect some other big names to join you in the near future?

There is only room for one at the top, but of course there is always room for others to follow.

In the months before Black Friday, you were crushing the nosebleed cash games on Full Tilt Poker. Can we expect to see the same action when the site re-launches in the coming weeks?

It's no secret I have always enjoyed the high-stakes games at FullTiltPoker.com, and I can assure you I am looking forward to continuing the hot streak once we re-open on Nov. 6.

What are some of your hopes and expectations for the future of the site?

Crushing the high-stakes games on Full Tilt Poker is of course very high on the list. On a whole different level, paying back the players and giving them back the software and the online poker experience they loved is the number 1 priority.

I have to ask you if you've seen Howard Lederer's interview with PokerNews yet. What are your thoughts?

Yes, I have seen it. I won't get into any specifics. There were many people working very hard in the past year to try to restore the players' accounts, get them repaid and reopen the site. Some of them are still with the company, and I am really happy to be working with them. I am focused on the future and feel really positive, both personally and for other Full Tilt Poker players.