Brian "Sailor" Roberts og Eric Drache valgt inn i Poker Hall of Fame

Chad Holloway - Tilrettelagt av Theodor Jensen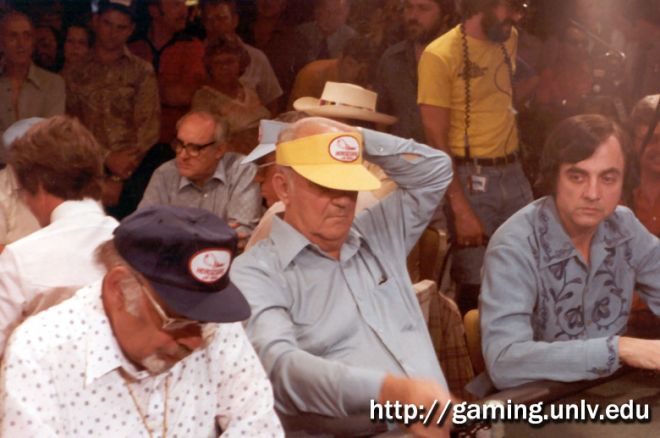 Poker Hall of Fame Governing Council har annonsert hvem som er blitt de nyeste medlemmene til Poker Hall of Fame Class of 2012 — Eric Drache og Brian "Sailor" Roberts. Disse to ble nr 43 og 44 i rekken av personer som ble stemt inn til PHoF etter offentlig en nominasjonsrunde og ble stemt inn av et panel bestående av 36 personer som bestod av medlemmer av Poker Hall of Fame og diverse medier.
Thor Hansen som var nominert til Poker Hall of Fame Class of 2012 ble dessverre ikkestemt inn Poker Hall of Fame denne gangen. Vil bare minne om at til neste år er det nok Thor sin tur til å bli valgt inn, sett med norske øyne.
Slik ble Thor Hansen omtalt i sin nominasjon til PHoF:
Since starting in poker in the late 1980s, Norwegian poker pro Thor Hansen has cashed in more than 175 tournaments, racking up more than $2.9 million in career earnings. His list of cashes is certainly long and includes some notable highlights like two WSOP gold bracelets, won in 1988 and 2002, and an appearance at the $50,000 H.O.R.S.E. final table at the WSOP in 2007.

Known in Europe as the "Godfather" of Norwegian poker, Hansen is one of the earliest supporters of the now-thriving European poker scene. In addition to his extensive tournament results, the 65 year-old Hansen is also an accomplished cash game player who was notoriously backed by Larry Flynt to play in high stakes cash games in the 1990s.
Drache og Robert - Poker Hall of Fame Class of 2012
Drache sier følgene om utvelgelsen til PHoF:
"I'm not only surprised and honored to have been selected, I'm also a bit embarrassed considering the other nominees". "When Jack Binion and myself worked on creating the Hall of Fame, I never considered myself a potential candidate. I'm particularly happy for the family of Sailor Roberts. Sailor by everyone's account, including my own personal observations, was a great player and played many games very well."
Drache er kjent som en komplett seven-card stud spiller og har fem WSOP finalebord i løpet av sin karriere, men er nok mest kjent for sitt bidrag til pokerindustrien. Han har vært turneringsansvarlig for WSOP fra 1973 til 1988, stod bak utviklingen av satellitter, var med å starte PHoF og har vært cardroom manager for Bellagio, Mirage og Golden Nugget.
Roberts er best kjent for sin seier ved WSOP Main Event i 1975 og er medlem av den eldre pokergarden og var en av de berømte Texas Road Gamblers som bestod av blant andre Doyle Brunson og "Amarillo Slim" Preston som begge er medlem av Poker Hall of Fame. Her er hva WSOP har å si om Roberts :
"To anyone who knew him, Brian 'Sailor' Roberts was truly one of the 'good guys' of the game. Along with his poker skill, Roberts' wit, charm and reputable integrity served him well in cementing his place as one of poker's legends. A gambler at his very core, the 1975 WSOP Main Event champion grew up in the small town of San Angelo, Texas, where at age 12 he made his first winnings shooting dice while working as a caddie. After serving in the Navy during the Korean War, Roberts returned home to Texas, where he met Doyle Brunson and Amarillo Slim. The three traveled throughout the south and Midwest in search of poker games and became known as the famous "Texas Rounders," whose exploits have been romanticized over the years in both film and literature. A pillar of poker's old guard, Roberts was beloved by his fellow gamblers. The two-time WSOP champion also finished eighth in the 1982 WSOP Main Event won by fellow Hall of Famer Jack "Treetop" Strauss. Roberts passed away in 1995."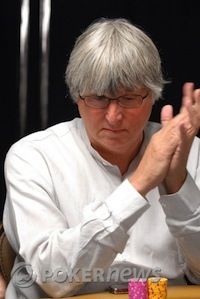 Roberts passed away in 1995, but his good friend and current Hall of Famer Crandell Addington spoke on his behalf: "In a time 50 years ago when poker players relied on luck, Sailor was developing sophisticated strategies that would enable him to make his own luck. At a time in which professional poker players were viewed as outlaws and poker was illegal, he formed a partnership with Doyle and Slim and they traveled across the country from poker game to poker game. They deployed advanced strategies unknown at the time that featured playing their opponents hands on many occasions rather than their own hands. More often than not, they got the money."
Drache og Roberts ble valgt ut fra en gruppe av 10 finalister som inkluderte Chris Bjorin, David Chiu, Thor Hansen, George Hardie, Jennifer Harman-Traniello, John Juanda, Tom McEvoy og Scotty Nguyen. Alle ble valgt ut basert på følgene krediterier:
En spiller må ha spill poker mot verdenseliten
Være minimum 40 år ved nominasjonen.
Spilt poker for veldig høye innsatser
Spilt god poker og vist respekt til sine motstandere
Ikke spillende personer må ha bidratt til en vekst og suksess innen poker med positivitet og vedvarende resultater.
Drache og Robert vbil bli innlemmet Poker Hall of Fame tirsdag den 30. oktober klokken 15:30 lokal tid ved Rio All-Suite Hotel & Casino i Las Vegas før finalen av 2012 World Series of Poker starter.
PokerNews vil være på plass og vil dekke dette og selve WSOP Main Event. .
En oversikt over de andre 9 nominerte finner man hos WSOP.com
*Hovedbilde er levert av Gaming.UNLV.edu