Patrick Partouche annonserte slutten for Partouche Poker Tour

chad Holloway - Joel Blesson - Oversatt av Theodor Jensenr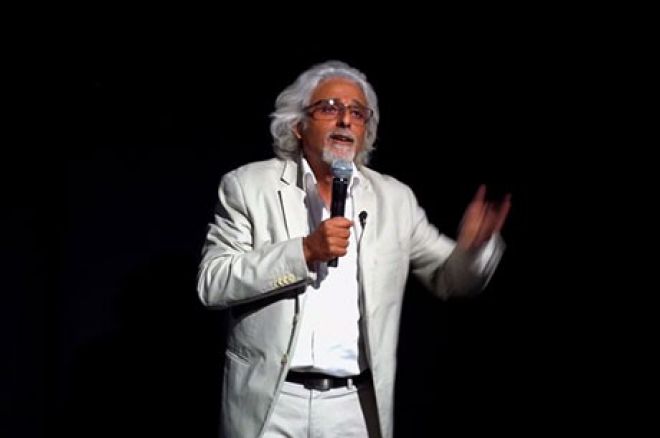 Dagen etter at det oppstod mye kontrovers out ved Partouche Poker Tour (PPT) Main Event angående premiepotten og dens garanti på €5 000 000, har Patrick Partouche, CEO of Groupe Partouche annonsert at årets turnering blir PPT sin siste.
På onsdag annonserte PPT at 573 spillere hadde betalt innkjøpet på €8 500 til Main Event og den totale premiepotten ble $4 264 580, noe som utgjorde €735 420 mindre enn det som var annonsert med €5 000 000 garantert. Dette skapte mye misnøye blant spillerne. Maxime Masquelier, Head of Partouche Poker Tour var rask ute med forsvare dette med: "For a buy-in of €8,500 I think we can be proud of the final figure. At no time did we say that €5 million was secured when it is guaranteed in writing."
Påstanden om at PPT aldri har annonsert en garanti på €5 000 000 i premiepotten ble rask et tema hos TwoPlusTwo da flere brukere kunne stille med bevis på at de har annonsert med dette . Et bevis på dette var en sak på Google som tydelig stadfestet: "The Partouche Poker Tour and €5 million guaranteed!" Mange slike bannere og annonser ble vist ved siden av en oppdatert versjon som viser at PPT hadde fjernet alt som hadde med €5 000 000 garantert å gjøre. En video ble også lagt ut på TwoPlusTwo hvor Partouche Director of Marketing Jean-Jacques Ichai gjentar garantien flere ganger og som senere kom med sin fratredelse på Facebook :
Hello, I am writing following the controversy around the Partouche Poker Tour. I didn't have the memory of my TV ITW or I announced the guarantee of this tournament. My President, Mr. Patrick Partouche took the floor that day without the knowledge of this video. I would like to apologize especially towards him, which has been consistent in his speech, and the team of the Partouche Poker Tour as well as to all the players. On this issue, I will present my resignation to Mr Patrick Partouche tomorrow morning.

Good end of tournament,

Jean-Jacques Ichai
Ved starten av dag 3 tok Patrick Partouche mikrofonen og snakket direkte til spillerne på fransk og engelsk:
"I have heard, I have seen and I have been told that what Groupe Partouche was doing was not sufficient, almost dishonest.

The Partouche Poker Tour bears my name and my family's name. After 40 years in this business, reading 'Partouche is a liar, Partouche is a cheater,' this I cannot accept, neither can my teams.

That is why I am announcing to you that you are playing the last edition of Partouche Poker Tour. The Partouche will stop Sunday night. We are sailing toward new horizons, we hope that other operators will put as much energy, as much willpower, and as much love to ensure that this game goes on and remains as much loved and adored from all fanatics which I'm a part of, as I believe a lot of people here know fully well.

I've created this tournament by passion, I don't have to be ashamed of it. Now if some young ego-driven players, craving for recognition, who aren't even in final tables, allow themselves to say that we have cheated, that we have lied, I cannot accept it.

The €5 million prize pool has never been guaranteed in all publications that you may have seen. There may have been some communication which I would not call clumsy but rather ecstatic last year just as the tournament was ended.

There you have it ladies and gentlemen, I am going to announce the 'shuffle up and deal' of what will be the last edition of Partouche Poker Tour and I will tell you in terms of conclusion something I was told not very long ago. I was told, "When being spat on, you don't have to say that it's raining."

There are things that I accept and things that I don't. The poker community will find its own. I kiss you all, I wish you a good tournament and I wish you to win the €1 million that has always been guaranteed and is guaranteed."
Da Patrick Partouche forlot scenen spurte pokerproffen Tristan Wade:
"What about the €5 million?"
Patrick Partouche svarte med "It was not guaranteed."
Wade svarte: "There's proof everywhere that it was."
Partoche svarte skarpt tilbake: "I know how to write, if you don't know how to read it's your problem, not mine".
*Partouche sin tale på engelsk starer ved 4:31
*Bilde og oversettelse er fra FR.PokerNews.com