Partouche Poker Tour sesong 5 oppsettet

Tor Olsen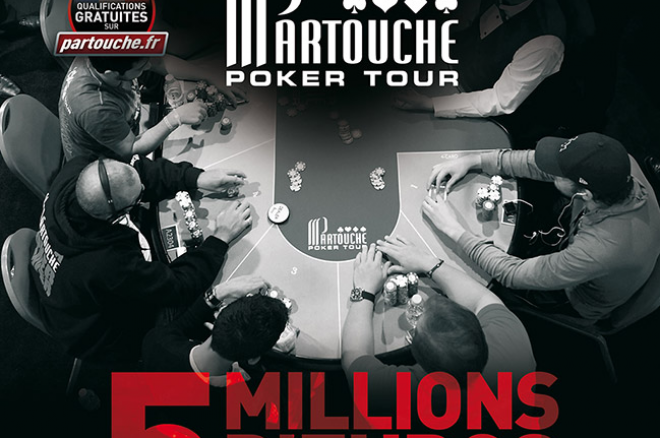 Partouche Poker Tour har lansert sitt oppsett for sin femte sesong som er satt fra 3 - 9 september ,2012 ved Palm Beach Casino i Cannes, Frankrike.
Main Eventen vil koste €8 500 og vil ha to startdager, hvor spillere som blir utslått ved dag 1a kan kjøpe seg inn igjen ved dag 1b.
Det vil bli turneringsseire som vil inneholde to stk Pot Limit Omaha turneringer, en €25 000 High Roller og fem stk flere sideturneringer enn det var i 2011. Når vi snakker om 2011 så deltok 579 spillere i Main Event, nos som gav en samlet premiepott på €4 307 760. Finalebordet inkluderte Roger Hairabedian, Ilan Boujenah og Alexandre Coussy, tilslutt var det engelskmannen Sam Trickett som van tog tok med seg hjem €1 500 000 i første premie.
Har man planer om å spille en pokerturnering som koster litt mer enn normalt til høsten, da er det bare å sjekke ut oppsettet som vist nedenfor.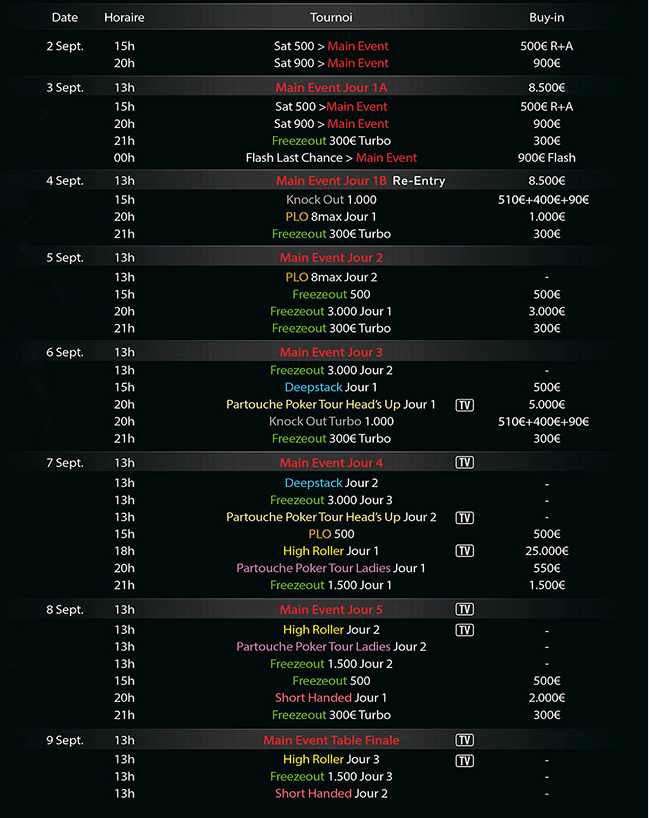 For mer informasjon om Partouche Poker Tour Season 5, sjekk ut partouchepokertour.com.
Bilde og oppsett er hentet fra partouchepokertour.com