En hylles til en legende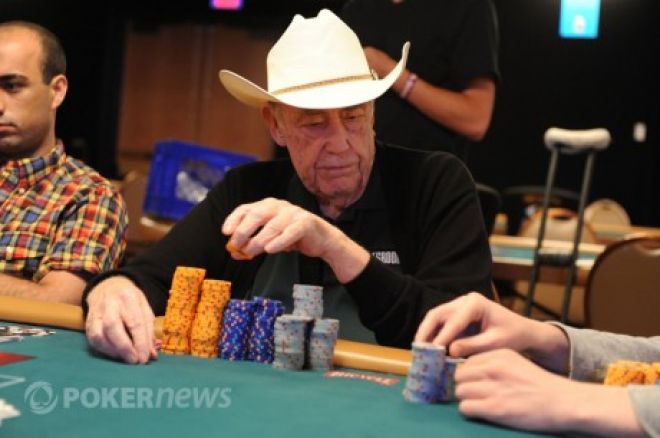 Pokerverden mistet forrige måned en av den mest respekterte personen i forrige måned da Amarillo Slim gik bort i en alder av 83 år. Nyheten om hans bortgang sjokkerte flere, men ikke mer enn han gode venn Doyle Brunson.
Brunson tok tak i sin blogg for uke og reflekterte over de mange gode minene han har hatt med sin gode venn gjennom et helt liv. De to gamblerne har hatt mange opp og nedturer, og til hver av dem har Brunson en historie å fortelle – han beskriver hver av dem som om dem hendte i går. Brunsom husker at han. Slim og Sailor Roberts i flere år var likesinnede innen gambling og delte felles penger, reiste verden rundt for å finne pokerlag og delte deres tap og gevinster.
Brunson skriver videre i sin blogg:
"My eyebrows are full of scar tissue because of them but we had lots of outrageous adventures and plenty of fun. We were robbed at gunpoint four times, arrested many times, had several dangerous situations. Why did we continue doing it for 7 years? Simple, we loved poker."
Les Doyle`s sin blog ved DoyleBrunson.com.
Se dokumentaren om Amarillo Slim: Anything to win