Unnskyldning fra Ray Bitar; GBT advokat Behnam Dayanim "er optimistisk"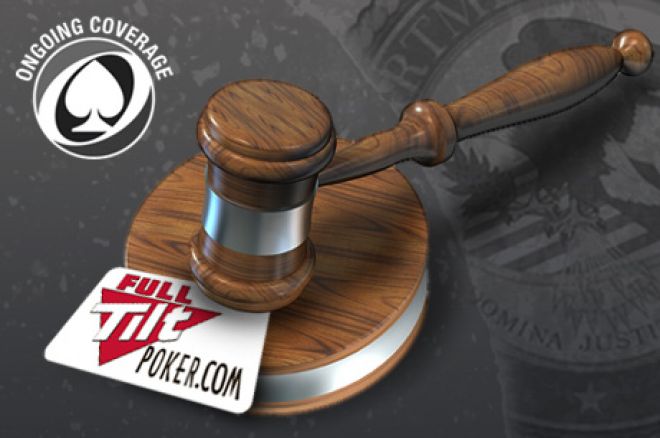 På tirsdag publiserte PokerStrategy et intervju med Ray Bitar, CEO ved Full Tilt Poker, som har holdt seg taus siden Black Friday. I det korte intervjuet er det fokusert på Bitar sin unnskyldning, etter Bitar sitt eget ønske, selv om hanforklarte sin lange taushet.
"There are two reasons. One is the ongoing legal process which has precluded me from providing any relevant information surrounding the on-going investigation, and of course, I have not wanted to jeopardize the process in any way," sier Bitar.
I intervjuet, avslører Bitar at livet hans har endret seg drastisk siden Black Friday, men at hans hovedfokus er tilbakebetalingene til spillerne.
"I have been fully dedicated to this cause and am doing everything possible for a beneficial outcome." fortalte Bitar til PokerStrategy.
Bitar påstår også at han samarbeider nært med United States Department of Justice i den pågående etterforskningen.
Bitar avsluttet intervjuet med å si:

"I would like to offer my sincere apology to all who have been affected by these events and to clarify that my silence was not an attempt to 'hide,' or 'ignore,' the situation . . . I hope that before long I can provide some good news for all of the players involved."
-------------------
Bitar var ikke den eneste som gjordet et intervju på tirsdag.Groupe Bernard Tapie sin advokat Behnam Dayanim snakket med PokerNews.com om den pågående avtalen mellom hans klient og Full Tilt Poker. Dayamin svarte "Nothing other than what you've seen already," på spørsmål om utviklingen i saken.

"We've extended the time to agree with Full Tilt to get the deal negotiated. We're reasonably optimistic that we'll be able to do that."
Etter at PokerNews nevnte en blogg som tviler på avtalenr , forklarte Dayanim:

"It's never a sure thing until it's done. I can't say it's a sure thing, but I will say that we're reasonably optimistic that we will get it done. I really don't spend time reading the blogs, I don't think it's the best way in which I can use my time. The Tapie Groupe and I are trying to get this done and we've spent an enormous amount of time in doing that, so that's what we've been focused on."
Dayanim avsluttet med saken hvor tidligere FTP proffer skylder dem penger:"Nothing to report there. It remains an issue and we're trying to work through it, but nothing really new to report."