Bluff Magazine topp 20 list for 2012

Tor Olsen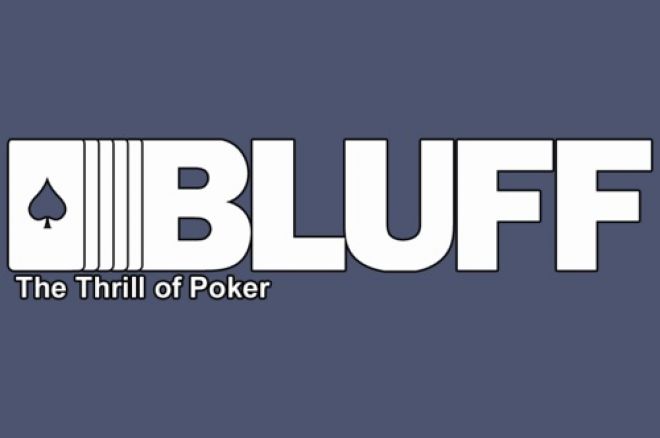 Bluff Magazine har igjen kommet med en rangering over de meste betydningsfulle personligheter innen poker bransjen. Det er veldig få pokerspillere som er inne på listen i år. Team PokerStars spilleren Daniel Negreanu er nr. 9 på listen og grunnlegeren av PokerNews Tony G er nr 11.
I 2011 var spillere som Tom Dwan, Doyle Brunson og Phil Hellmuth på listen, men de er altså skyvet ut av listen i år.

Topp 20, 2012
Isai Scheinberg, Founder, PokerStars
Jim Ryan, Co-CEO, bwin.Party
Sen. Harry Reid, United States Senator (D-NV), Senate Majority Leader
Mitch Garber, CEO, Caesars Interactive Entertainment
Preet Bharara, U.S. Attorney, Southern District of New York
Ty Stewart, Executive Director, World Series of Poker, Vice President, Caesars Interactive Entertainment
Gary Loveman, CEO and President, Caesars Entertainment Corporation
Mark Lipparelli, Chairman, Nevada State Gaming Control Board
Daniel Negreanu
Mark Pincus, CEO & Co-founder, Zynga
Tony G, Owner, PokerNews.com
Dominik Kofert, CEO, PokerStrategy.com
Bernard Tapie, Groupe Bernard Tapie
Brian Balsbaugh, Founder, Poker Royalty
Matt Savage, Executive Tour Director, World Poker Tour
Tournament Director, Epic Poker League
Rep. Joe Barton, United States Congressman (Texas)
Sen. Jon Kyl, United States Senator (R-Arizona) Senate Minority Whip
Annie Duke, Commissioner, Epic Poker League
Frank and Lorenzo Fertitta Fertitta Interactive
Virginia Seitz, Assistant Attorney General, U.S. Justice Department Office of Legal Counsel
Det er ingen norske personer som er inne på listen i 2012, og den eneste norske personen som er blitt nominert ved denne listen er grunnleggeren av Poker Icons, Per Hagen.
I mars i 2011 gjorde PokerNews et lengre intervjuet med Per Hagen, intervjuet kan du lese her.
Et lengre utdrag om informasjon om de nominerte kan du lese hos BluffMagazine.
Kilde og bilde: www.bluffmagazine.com