PokerNews, FS+G lanserer Global Poker Index Player of the Year Award

Theodor Jensen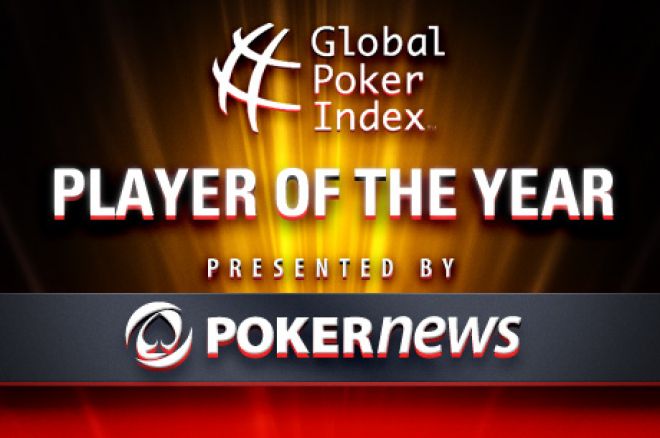 Onsdag annonserte PokerNews og Federated Sports + Gaming (FS+G) lanseringen av Global Poker Index Player of the Year Award - (GPI POY). Prisen vil årlig bli tildelt den spiller som har prestert best i løpet av et (1) kalender år, basert på USA Today Global Poker Index sitt poeng system.
"We are thrilled to be able to apply the precision and quality of the USA Today GPI formula to a Player of the Year race," said Annie Duke, Executive Vice President of FS+G and Commissioner of the Epic Poker League. "The 2012 GPI POY will showcase the single player at the apex of the game."
Mens USA Today Global Poker Index følger prestasjonene over en 36 måneders periode, hvor det vektlegges mest på de seneste resultater. GPI POY som er presentert av PokerNews vil alle resultater fra profesjonelle live poker turneringer I løpet at en kalender år gjelde. 2012 GPI POY vil gå til den spiller som har de totalt beste resultatene fra perioden 1. januar til 31. desember, 2012.
De foreløpige resultatene av dem 1 000 beste spillerne som kjemper om GPI POY tittelen for 2012 vil bli annonsert hver tirsdag hos EpicPoker.com, GlobalPokerIndex.com og PokerNews.com.
"PokerNews is excited to be an integral part of launching the GPI POY and making it the official Player of the Year formula for the PokerNews network," sier Matthew Parvis, COO of PokerNews. "We're sure that the race to the top will include the world's best poker players and will be extremely compelling to follow from year to year."
Vinneren av GPI Player of the Year prisen vil bli kronet med en et spesial laget 18K GOLD GPI POY ring som er laget av Josh Warner, som laget "Epic Poker League Champion rings and Lifetime Member rings".
"Honoring top achievers with a precise and credible Player of the Year race will definitely advance perceptions about poker," sier World Series of Poker bracelet vinneren Vanessa Selbst. "Applying the rigorous and objective analysis of the Global Poker Index to this type of award is a significant move forward for the poker community."
Foreløpige GPI Player of the Year Topp 10
| Plassering | Spiller | Totalsum |
| --- | --- | --- |
| 1 | Jonathan Duhamel | 465 55 |
| 2 | Jason Koon | 284 24 |
| 3 | Ruben Visser | 258 03 |
| 4 | Samuel Chartier | 244 05 |
| 5 | Faraz Jaka | 242 17 |
| 6 | Oliver Speidel | 238 23 |
| 7 | Daniel Chevalier | 228 35 |
| 8 | Corey Burbic | 228 03 |
| 9 | Luca Pagano | 227 52 |
| 10 | Erik Cajelais | 212 19 |
For hele listen over GPI Player of the Year standings, sjekk ut EpicPoker.com.