Gus tapte HKD$14 700 000 i Maccau - Gus forteller hvordan

Per-Kristian Arnesen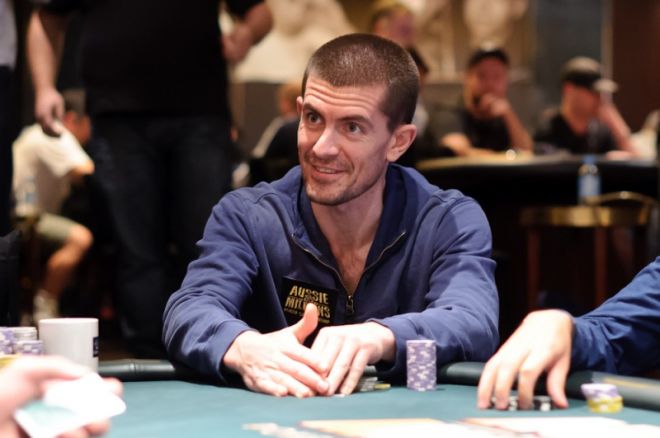 Gus Hansen som før Aussie Miilions vant million beløp ved en serie av maraton økter med High Stakes Poker i Macau, var tilbake igjen i Macau etter sin opptreden i Aussie Millions 2012. Siden Aussie Millions startet har ikke pottene gått i favør til Gus Hansen.
Gus skrev på sin egen blogg på mandag at han tapte over HKD$14 700 000 ($1 890 000) i løpet av en økt med No-Limit Hold 'em i helgen.
Vi lar Gus forklare hvordan han tapte nærmere USD$2 000 000:
With blinds of 10K-20K I encouraged "Under the Gun" to make a straddle for 40K and then I would make it 80K. The ensuing action looked good for me for just about 17 seconds — 3 blinds up against each other with just over 1 Million HK$ in the pot preflop and I am holding the pretty .

Flop and with the small blind checking and the 40K straddler betting 550K I felt my best play was to go all-in for 5.3Mill. I do not regret my all-in move, but when the small blind cold calls 3.7Mill and the bettor is counting his outs and figuring out his pot-odds, I have a BAD feeling of what's in store for me — A set and the nut-flush draw! And indeed it was, I am down to runner-runner straight or runner-runner full house — not a great spot to be in."
Gus nevnte ikke navnene på de to andre spillerne i bloggen sin, men han nevnte at hans 4,5 % (hand) ikke traff. Selv om han er ned en del penger, så har ikke bloggen hans fra Macau stoppet opp av den grunn.
Sjekk ut bloggen til Gus Hansen ved gushansen.me.