Federated Sports+Gaming søker om en reorganisering (Chapter 11 bankruptcy)

Per-Kristian Arnesen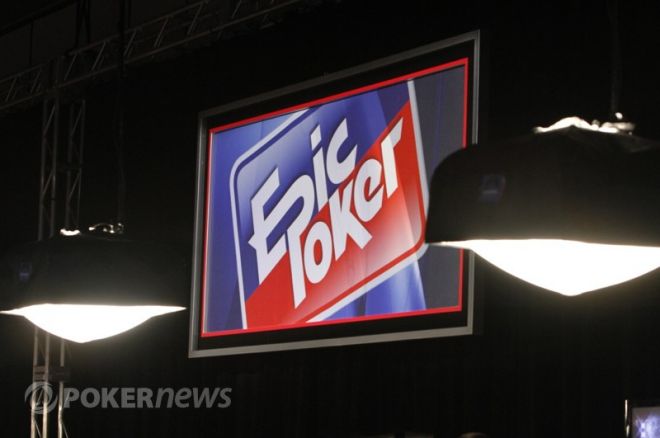 Onsdag denne uken kom Federated Sports + Gaming med at de har søkt om "Chapter 11 bankruptcy" som betyr i følge Wikipedia:
Den såkalte US bankruptcy code er Bok 11 (Title 11) i United States Code. Chapter 11 av denne koden omhandler en rett et selskap eller en person har til å søke reorganisering av (selskapets) aktiva. Det korrekte uttrykket på engelsk er følgende: Chapter 11 of Title 11 of the United States Code.

Når et selskap blir insolvent, innebærer dette at summen av selskapets gjeld overstiger selskapets verdier. I USA har et selskap plikt til å melde dette til en føderal konkursrett (federal bankruptcy court). Selskapet har da to muligheter
:
Federated Sports + Gaming håper med dette at selskapet kan beholde sine verdier som Epic Poker og Global Poker Index.
I brev som ble lagt på Federated Sports + Gaming nettsdien , forklarer Executive Chairman Jeffrey Pollack:
"There is no easy way to say this, but, at the end of the day yesterday, Federated Sports + Gaming filed for Chapter 11 bankruptcy.

Our company needs a new start.

This reorganization filing is an important first step in that direction and our goal is to keep the Epic Poker League and all of our key initiatives – including the Global Poker Index, epicpoker.com, the Epic Poker game on Facebook, and the Heartland Poker Tour – moving forward with a continued spirit of innovation. We will most likely accomplish this by entering into an agreement with another firm that shares our passion and vision – a process we had been working toward prior to the filing."
Han fortsatte med:
"Everyone on our talented team – employees, contractors, and partners, alike – have put their hearts into this business and have worked tirelessly to help bring Epic Poker to life. The effort to reorganize under Chapter 11 is, in part, about honoring their work, honoring the generous support and participation of our league members, and fulfilling our collective vision to help elevate and further celebrate the game of poker."
Til PokerNews.com forteller Pollack i et eksklusivt intervju at de trenger en ny start, og de kommer til å trykke på omstart knappen en gang til.
Som Pollack stadfester i brevet og som han forteller i intervjuet med PokerNews.com, ser han for seg at en reorganisering mest sannsynligvis komme i en form en deling av selskapet, hvor en del beholder Epic Poker og dens aktivitet i live. På spørsmål om selskapet er Pinnacle Entertainment, sier Pollack "Alt jeg kan si er at vi snakker med flere forskjellige selskapet.
"All I can say is that we're talking to a number of companies."
Les mer om intervjuet med Pollack og Annie Duke hos PokerNews.com