Bodog.com er blitt stengt, og grunnleggeren Calvin Ayre risikerer 25 år i fengsel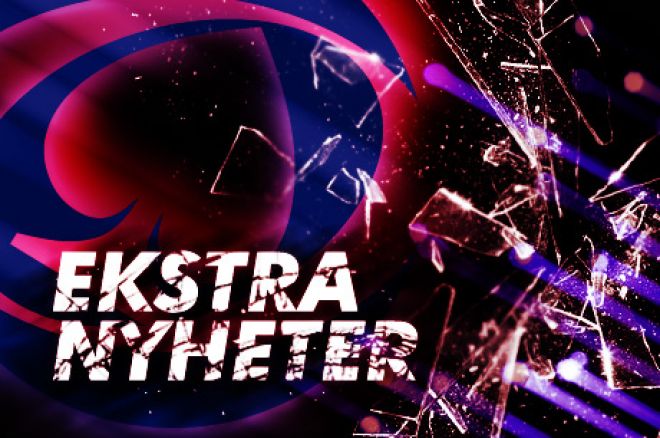 Bodog.com grunnleggeren Calvin Ayre og tre andre personer har blitt siktet i USA for å ha drevet med ulovlig gambling og med hensikt har drevet med hvitvasking av penger.
Ayre har hele tiden vært et synlig ansikt utad Bodog siden selskapet eksploderte på nettet på midten av 2000 tallet. Ayre startet hovedkontoret på Costa Rica, og selskapet utførte over milliarder av online gambling transaksjoner. Siktelsen er på over seks sider hvor hovedfokus er rettet mot flytting av penger fra kontoer utenfra USA.
Påtalemyndighetene hevder at Bodog har brukt betalingstjenester i Sveits, England, Malta og Kanada, og deretter fått betalingstjenestene til å overføre minst $100 000 000 via bankoverføringer og sjekk til spillere i Maryland, USA og andre plasser, i følge siktelsen.
I følge beslaglegningen av pengene har en tidligere ansatt hos Bodog bekreftet at det var "hundrevis av ansatte i Kanada og Costa Rica som daglig mottok innsatser, fulgte opp sports eventer, kundeservice, utvikling av nettsiden, markedsføring og økonomi". Den tidligere ansatte identifiserte Bodog sine topp sjefer, inkludert Ayre.
U.S. Attorney Rod J. Rosenstein uttaler følgene:

"Sports betting is illegal in Maryland, and federal law prohibits bookmakers from flouting that law simply because they are located outside the country,"

"Many of the harms that underlie gambling prohibitions are exacerbated when the enterprises operate over the internet without regulation."
Påtalemyndighetene hevder at Ayre jobbet med James Philip, David Ferguson og Derrick Maloney med å overvåke den ulovlige gambling virksomheten fra juni 2006 til januar 2012, som er et brudd på loven i Maryland. I følge siktelsen er de tiltale siktet for å drive annonseringskampanjer for å tiltrekke seg spillere fra USA til Bodog.com sin nettside.
Ayre kom med en uttalelse på sin hjemmeside på tirsdag :
I see this as abuse of the US criminal justice system for the commercial gain of large US corporations. It is clear that the online gaming industry is legal under international law and in the case of these documents is it also clear that the rule of law was not allowed to slow down a rush to try to win the war of public opinion.

These documents were filed with Forbes magazine before they were filed anywhere else and were drafted with the consumption of the media as a primary objective. We will all look at this and discuss the future with our advisors, but it will not stop my many business interests globally that are unrelated to anything in the US and it will not stop my many charity projects through my foundation.
Selskapet er også under etterforskning etter at domene navnet Bodog.com ble beslalagt av Department of Homeland Security mandag.
Ayre annonserte i 2008 sin avgang som Bodog CEO i 2008, et år etter at selskapet flyttet til Mohawk Gaming Group, som driver sin egen online gambling side som driftet Bodog sin brand fram til desember. Bodog endret navnet sitt til Bovada.lv for sine kunder i USA fra 15. desember, 20111.
En representant for Bodog kom med en pressemelding angående beslagene som er blitt gjort:
The BodogBrand became aware late on Feb. 27 that the domain Bodog.com had been seized by U.S. Homeland Security. This domain is not currently in use by the BodogBrand or any Brand Licensee and has not been in use since the Morris Mohawk Gaming Group (MMGG) switched its operations from Bodog.com to Bodog.eu in May 2011.

The BodogBrand.com revoked its licensing agreement with Morris Mohawk Gaming Group (MMGG) on Dec. 15, 2011, after publicly stating it would do so in July 2011. It is equally important to state that Bodog UK, Bodog Europe and Bodog Asia have never taken bets from the US.

The BodogBrand is currently consulting with its legal advisors with a view to having the domain returned.
Ayre risikerer og få maksimum fengselsstraff på fem år for å ha utført ulovlig gambling, og 20 år for å ha drevet med hvitvasking av penger. Bodog.com risikerer en bot på $500 000 ved hvert tiltalepunkt.