2012 World Series of Poker oppsettet er klart

Halvard O. Pedersen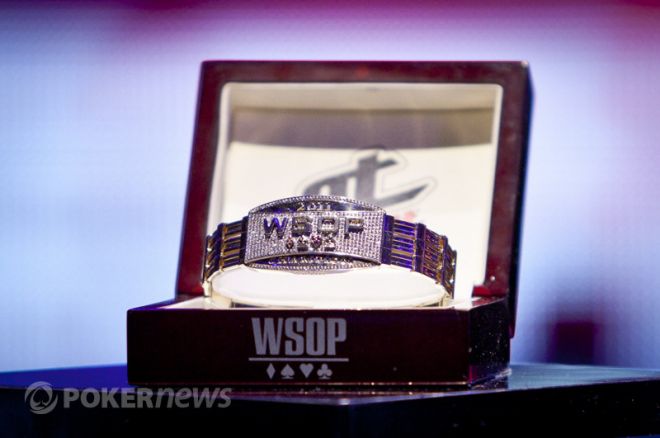 World Series of Poker har annonsert hele oppsettet til WSOP 2012, det er flere endringer og nye øvelser ved årets oppsett. I år er det hele 61 gold bracelet som det skal spilles om fra 27. mai til 16. juli, 2012, ved Rio All-Suite Hotel i Las Vegas.
"This year's WSOP schedule is very exciting," sier WSOP Tournament Director Jack Effel, som vil overvære serien for syvende året på rad.
"We're introducing some fantastic new events, while bringing back many successful stalwarts that our players love. We will expand our footprint this year to include extra tables dedicated to cash games, as well as plenty of satellite and single-day tournament space, so players will have an easy time finding a desirable game without ever having to leave the Rio Convention Center."
De største endringene involverer først og fremst Main Event, som kuttes ned fra fire til tre start dager (lørdag 7. juli, søndag 8. juli og mandag 9. juli) og den fridagen er blitt tatt bort. Det vil ikke bli noen November Niners på grunn av Presidentvalget i USA. De ni finalistene vil spille i to omganger, hvor det i første omgang blir spilt ned til dem siste to på søndag 28. oktober. Heads-up finalen finner sted tirsdag 30. oktober.
Det er også lagt til noen nye turneringer, inkludert øvelse #3: $3 000 Heads-Up No-Limit Hold'em/Pot-Limit Omaha; øvelse #6: $5 000 Mix-Max No-Limit Hold'em; øvelse #28: $2 500 Four-Handed No-Limit Hold'em; og øvelse #49: $1 500 Ante Only No-Limit Hold'em. Det vil også være 2 ikke bracelets øvelser, inkludert $560 Doubles No-Limit Hold'em og en $560 Bracelet Bounty No-Limit Hold'em, hvor det er utstedt en Bounty på alle tidligere bracelet vinnere som deltar.
Den nye innbefatningen av øvelse #49: $1,500 Ante Only No-Limit Hold'em kommer i etterkant av introduksjonen av en slik øvelse under WSOP Circuit ved Caesars Palace i Las Vegas i januar i år.
Hva er er Ante Only turnering? WSOP forklarer:

"In a twist on traditional no-limit hold'em poker, this event will be played without the small and big blind bets. All players at the table will ante to begin every hand, with the person to the left of the button starting the action with a choice of folding or bringing in the minimum chip amount in play. The event will create a lot of action and multiple-player pots."
Her er en liste over de andre endringer som er gjort foran årets WSOP:

92 pokerbord er lagt til, og utgjør totalt 470 pokerbord. The Brasilia Ballroom vil nå bli brukt for å få plass til de ekstra pokerbordene.
Åpningshelgen, 2-3, juni blir det avholdt en $1 500 No-Limit Hold'em Re-Entry turnering.
$1 000 000 One Drop øvelsen blir avholdt 1. juli.
The Seniors Event starter kl 10 a.m. og The Big One for One Drop starter 1:11 p.m.
Forhåndsregistreringen til 2012 WSOP starter online den 8. Februar, 2012.
En oversikt over alle øvelsene finner man ved å besøke WSOP.com.
Heinz Pius vant WSOP Main Event 2011