PokerNyheter 21. Januar: Tony G vinner en pris i Litauen

Theodor Jensen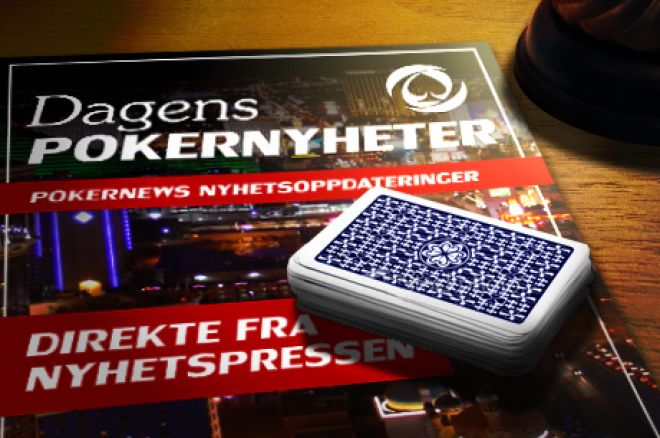 PokerNyheter
Tony G: International Man of Business
Vår egen Tony G knuste alle de nominerte denne måneden ved å vinne Lithuanian Business Lighthouse Award, presentert av ekonomika.lt. Tony var en av 44 suksessfulle entreprenører og forretningsmenn fra Litauen som var nominert til prisen som ble stemt på av 8 442 lesere.
"I have been involved in a lot of different projects in Lithuania to help create jobs, including TonyResort.lt and TonyBet.com," Tony told PokerNews. "I am humbled and honored to have won the Lithuanian Business Lighthouse Award and I am hoping to be even more involved in my home country in the coming years."
Tony fikk 24 % av stemmene, hans nærmeste utfordrer var Kaunas University of Technology Gymnasium Director Bronislava Burg, som fikk 19 % av stemmene.
Les hele historien ved ekonomika.lt.
Ladbrokes kjøper opp en Las Vegas Casino Software Provider
U.K. bookmakeren Ladbrokes har tatt sitt første steg over Atlanteren. På torsdag annonserte selskapet at de er komme til en enighet om stor aksjeandel i det Las Vegas baserte selskapet Stadium Technology Group, som er et selskap som leverer programvarer til «race and sports book» operatører i Nevada og Delaware i USA.
Et aksjekjøp på $3 millioner gir Ladbrokes en 65 prosent andel i selskapet, med en opsjon på ytterlig kjøp av de resterende 35 % i løpet av de neste fem årene, som baseres på resultatene. Dette gir Ladbrokes tilgang til teknologi til kunder som Treasure Island, Golden Nugget og Hard Rock kasinoene.
"The size of the U.S. market and potential for positive regulatory change in the coming years make it a sensible place to establish a presence," sier Ladbrokes CEO Richard Glynn. "Stadium Technology is already one of the key software suppliers to casinos in Nevada and Delaware and it has the potential to expand."
Les mer hos PokerNews.com.
Omvisning av Aussie Millions
Hvis du aldri har vært inne på Crown Casino I løpet av Aussie Millions Poker Championship, nå kan du se Nicki Pickering sin omvisning I pokerrommet. Det føles nesten som om man er der selv — eller ikke.