Joe Hachem med ny samarbeidspartner – Asian Logic

Halvard O. Pedersen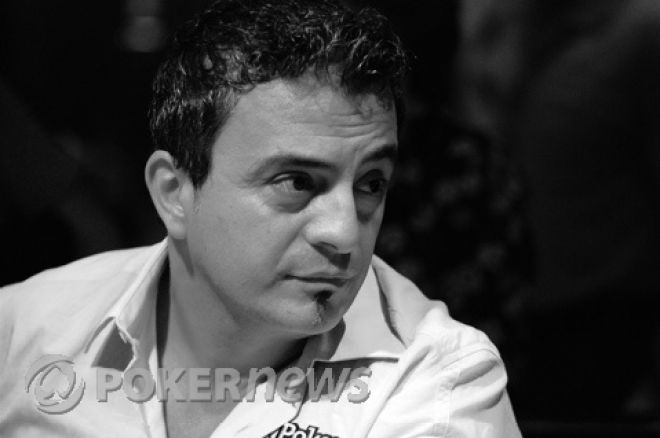 I desember 2011, annonserte Joe Hachem og PokerStars at deres samarbeid var ved veis ende. På søndag i Melbourne, Australia. Avholdt Hachem en pressekonferanse ved Crown Casino hvor han fortalte om sitt nye samarbeid med AsianLogic Group.
"After many years working extensively around the world, I made the decision that my next venture would keep me closer to home, would allow me to spend more time with my family and was something that presented me with a wider range of opportunities," sier Hachem i sin pressemelding.

"I am delighted to announce that I have decided to partner with a consortium comprising the AsianLogic Group and some of their contemporaries. I will be working with the group in several areas, initially as a new ambassador for the Asian Poker Tour to further the growth of poker and to assist them with several strategic opportunities in Australia and the Asia Pacific region."
AsianLogic, ble etablert i 2002 og er en stor spilleroperatør inne online og i den landbaserte gaming industrien for det Asia-Pacific markedet. Selskapet som ble registrert ved London Stock Exchange i 2007, og er innvolvert i utvikling, operative og ledelse for markedsføring av online kasinoer, online poker, multiplayer P2P and Asian Games, online og land-basert sports betting, inkludert live stream casino gaming over hele regionen.
Tom Hall, sjefen for AsianLogic sier følgene om samarbeidet med Hachem:

"We are delighted to be working with Joe who is without a doubt one of the most recognizable and respected poker players in the world."

"I can't think of a better venue, the Aussie Millions, in Joe's hometown of Melbourne, at this fantastic venue, the Crown Casino to announce our partnership with Joe. Joe brings much more to the table than just his poker playing skills. His knowledge and understanding of the gaming industry both domestically and internationally will be invaluable to us going forwards. The Asian Poker Tour is already widely recognized as Asia's only independent tour and we feel Joe will be able to help us expand this business. AsianLogic and its partners are also involved in a number of poker and gaming projects and Joe is helping us with some of these, particularly those in Australia and New Zealand."
Hachem la til at selskapet er en suksessfull spilleoperatør som har tenkt nøye gjennom sin strategi og poker og hans rolle vil bli annonsert senere i dette kvartalet. Det er noen elementer som er blitt satt i lys i påvente på en eventuell endring i reguleringen i Australia, som krever et annet fokus som er hentet fra den internasjonale poker markedet.
Hachem har etter sin periode hos PokerStars vurdert flere tilbud fra andre selskaper, men dette samarbeidet passet Hachem best, da han vil få en aktiv rolle og kunne være med å videreutvikle forretningsmulighetene. Hachem mener at Asia Pacific er enda i startgropen, men har et enormt potensial ved det Europeiske markedet. For det amerikanske markedet sier Hachem at det vil enda ta noe tid før Asia Pacific kan begynne å satse der. Hachem forteller videre at det er en kjempefordel å jobbe med selskap som er i samme tidssone og at han fortsatt vil delta ved større pokerturneringene rundt om i verden og at han vil få bedre tid med sin familie.
Hachem deltar i 2012 Aussie Millions Poker Championship, noe som PokerNews Live Reporting Team også er. Du kan følge $10 000 Main Event, $100 000 Challenge og $250 000 Super High Roller ved å besøke vår live rapportering seksjon .