To trofeer til Ben Lamb i 2011

Redaksjonen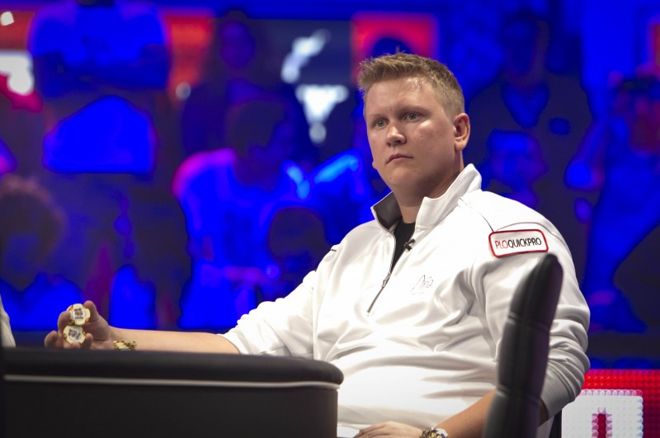 Det er ikke ofte at noen spillere lykkes med å bli utnevnt til World Series of Poker Player of the Year og følge dette opp med å bli "Card Player Magazine Player of the Year", men det er akkurat det Ben Lamb har gjort etter sine tre enestående uker under WSOP i Las Vegas tidligere i år.
For å vinne Card Player Magazine of the Year kreves det en enestående prestasjon som pokerspiller under det gjeldende året, i dette tilfelle gjaldt det ikke for Lamb, aka Benba. Alle hans pengeplasseringer ved live turneringer kom under 2011 World Series of Poker og dette under 3 uker. Det skulle være nok for Lamb til å ta hjem Card Player Magazine Player of the Year award, foran Chris Moorman og Oleksii Kovalchuk.
Det som er overraskende er at vi ikke finner Erik Seidel blant topp 10, da han under hele 2011 har spilt inn over 6,5 millioner dollar og mange gode plasseringer ved EPIC Leauge, WSOP 2011 og seier ved NBC National Heads-up Championship, $25k High Roller L.A Poker Classics og ved Aussie Millions $250 000 Super High Roller og $100 000 Super High Roller ved Five Star World Poker Classics. Legg til to finalebord ved PCA og dette er bare noen av hans prestasjoner fra 2011. At han ikke vinner er en sak, men at han ikke havner blant topp 10 er helt utrolig.
Uansett får vi bare gratulere Ben Lamb som tok hjem WSOP og Card Player Magazine Player of the Year trofeene.