Tapie: Oppkjøpet av FTP kan være klart innen 15 dager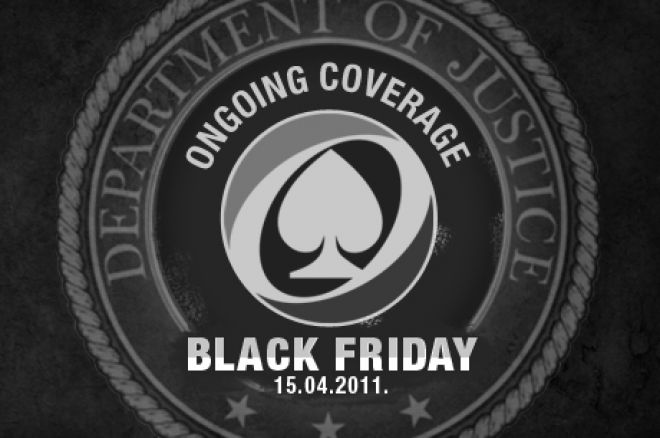 Onsdag bekreftet Laurent Tapie til iGamingFrance at avtalen mellom Groupe Bernard Tapie og Department of Justice er blitt klar. Tapie som fungerer som Managing Director of the French investment group, sier at en gjennomføring av et oppkjøp av Full Tilt Poker kan bli gjort innen 15 dager.
Avtalen stipulerer at Groupe Bernard Tapie skal etterbetale Full Til Pokers sine spillere utenfor USA, og Department of Justice skal tilbakebetale de amerikanske spillerne. Tapie avslørte ikke betingelsene i avtalen, men fortalte til iFranceGaming at utbetalingene inngikk i betingelsene for avtalen
Nyheten kom bare en dag etter at Subject:Poker kom med en pressemelding med blant annet en e-post fra Tiltware CEO Ray Bitar til sine aksjeholdere om et salg av selskapet.
Dear members,

I am pleased to announce that today the Department of Justice and Groupe Bernard Tapie have reached an agreement in principle regarding the acquisition of the companies comprising Full Tilt Poker. My understanding is the deal provides that in exchange for an agreed upon payment by GBT, and a GBT commitment to assume responsibility for payment of ROW players, DOJ will reimburse US players and settle the outstanding civil litigation with the companies comprising FTP. Beyond these conditions, issues like the time frame and process for repayment of players remain unclear at this point and time.

With DOJ's consent now in hand, GBT may now proceed to finalize an agreement to acquire the companies or assets that comprise FTP. That agreement will very likely address the status of your shares or interests in the successor company. When I receive that agreement, I will coordinate with our attorneys to ensure the terms of that proposed agreement will be shared with the membership and voted on.

-Ray
De siste detaljene rundt avtalen er under behandling mellom Groupe Bernard Tapie og U.S. Attorney's Office ved Southern District of New York. Med en gang avtalen er på plass vil Groupe Bernard Tapie få muligheten til å gi aksjeholderne ved Full Tilt Poker en avtale om et kjøpe av aksjene.
Les mer om hele saken ved GamingFrance.com