U.S. Attorney: Lederer, Ferguson, & Furst er blitt anklaget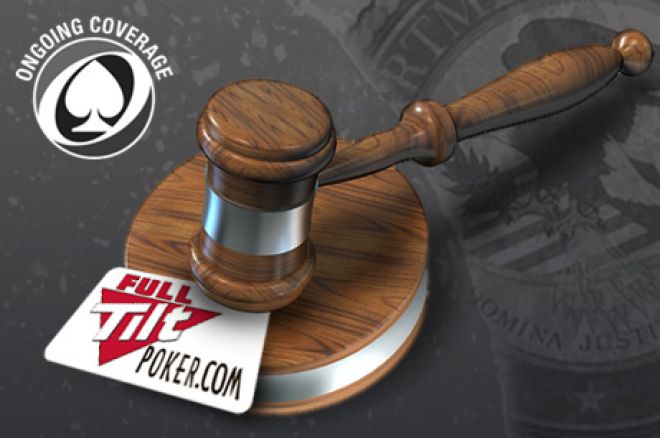 Pokerverden er uten tvil spent på nyheter fra Full Tilt Poker og Alderney Gaming Control Commission (AGCC) høringen som startet opp igjen på mandag ved Riverbank Park Plaza Hotel i London, men det var sjokkerende nyheter fra Manhattan U.S. Attorney's Office som har satt poker verden i brann.
U.S. Attorney Preet Bharara annonserte på tirsdag at påtalemyndighetene har endret den opprinnelige saken vedrørende Black Friday, som en del hvitvasking av penger som inkluderer noen av de største navnene hos FTP.
Rettelsen gjelder Full Tilt Poker og styremedlemmene, inkludert CEO Ray Bitar, Howard Lederer, Chris "Jesus" Ferguson og Rafe Furst som har svindlet spillerne, noe Bharara påstår ikke har noe virkelighet i, men en Ponzi scheme:
"Full Tilt was not a legitimate poker company, but a global Ponzi scheme. Full Tilt insiders lined their own pockets with funds picked from the pockets of their most loyal customers while blithely lying to both players and the public alike about the safety and security of the money deposited."
I følge endringen som ble gjort i saken:
According to the complaint, "At all times relevant to the Amended Complaint, Bitar, Lederer, Ferguson, and Furst were among the founders of Full Tilt Poker, as well as part-owners of Tiltware, LLC, a California Limited Liability Company that was the beneficial owner of all other Full Tilt Poker entities."

"In total, approximately 23 individuals owned shares in Full Tilt Poker. The FTP Insider Defendants specifically owned the following approximate percentages of Tiltware LLC: Bitar (7.8%), Lederer (8.6%), Ferguson (19.2%), and Furst (2.6%). The FTP Insider Defendants were also, at all relevant times, members of the Board of Directors of Tiltware LLC, and Ferguson was Chairman of the Board of Directors."
Rettelse saken framlegger detaljer som viser at ved 21. mars 2011 skyldte FTP ca 390 millioner dollar til spillere verden over. 150 millioner dollar var til amerikanske spillere. FTP hadde kun 60 millioner dollar tilgjenglig som var fordelt ved deres bankkonti, noe som gjør at over 300 millioner dollar er eid av spillere verden over.
Dette gjorde at deres utbetalingskanaler fikk økende problemer med utbetalinger til spillerne i USA. Istedenfor å løse dette problemet krediterte FTP spillerkontoene til sine spillere i USA med penger som de i virkeligheten ikke hadde tilgjengelig. FTP tillot spillerne og spille med disse pengene – og som ble tapt til andre spiller igjen – Disse fantompengene ble aldri innbetalt til noen bankkontoer eller utbetalt.
Saken viser også til at i april 2007 og april 2011, Bitar, Lederer, Ferguson og Furst fylte opp deres egne lommer med $443.860.529,89 fra spillernes penger. En pressemelding angående den "nye" saken sier at "Bitar mottok ca $41 millioner, Lederer mottok ca $42 millioner og Furst mottok ca $11,7 millioner. Ferguson ble tildelt hele $87.486.182,87 i distribusjoner og mottok minst $25 millioner, hvor den gjenværende balansen ble karakterisert som "skyld" til Ferguson. Mye av disse pengene som ble distribuert ble overført av styremedlemmer og eiere til bonkonti i Sveits og andre utenlandske lokasjoner.
Hvis pengene ble tildelt Ferguson, Lederer og Furst resulterer dette i sivile saksmål, noe som gjør at de ikke blir etterlyst av FBI. En kilde vedrørende den nye saken forklarer at et kriminelt saksmål kan resultere i arrestasjoner, mens et sivilt søksmål resulterer at de involverte vil bli saksøkt.
Dersom et søksmål blir utstett, vil det bli en "in rem" , som går direkte på verdier, med andre ord vil verdier som disse personer har kunne bli beslaglagt; som fem bankkontoer som er blitt oppdaget av DOJ, pluss dem som er oppdaget ved den opprinnelige saken rundt Black Friday.
Oppdatert 20/9-2011 - 12:00 PDT: Full Tilt Poker er også beskyldt for å villede spillerne med diverse e-poster og poster som er gjort ved forskjellige poker forum. Spesielt på side 68 i saksmålet har DOJ poengtert en post på TwoPlusTwo av Full Tilt sin talsmann "FTPDoug," som forklarte til spillerne den 19. juli 2008:
[qoute]
"Trusts are legal vehicles whereby funds are deposited into a trust account under the control of a trustee who manages the funds in accordance with the instructions of the trust settlor (you). Given the thousands of deposit and withdrawal transactions Full Tilt has to process each day, the variety of methods used to deposit funds, and the delays in actually receiving funds which are deposited by credit card or check, a trust is simply not practical for our purposes."
"Players' funds at Full Tilt Poker are kept in several deposit accounts throughout the world, all of which are separate and distinct from our operating accounts. Funds are transferred from the players' deposit accounts to Full Tilt Poker's operating accounts only after we have earned them. This is not done each time we earn rake or even daily, but as our earnings accumulate, we make periodic transfers of those earnings from the deposit accounts to our operating accounts." [/qoute]
Oppdatert -20/9 2:20 PDT: PokerNews kontaktet Epic Poker Leauge for en uttalse om den siste utviklingen:

"Epic Poker League is aware of the action taken today by the Department of Justice to amend the civil complaint to name and seek assets of certain individuals. This matter has already been referred to the League's Standards & Conduct Committee.
Dette er den nyeste oppdatering av Full Tilt Poker høringen og PokerNews kommer tilbake med flere oppdateringer, når dem skjer.