Pressemelding fra Full Tilt - AGCC høringen 19. september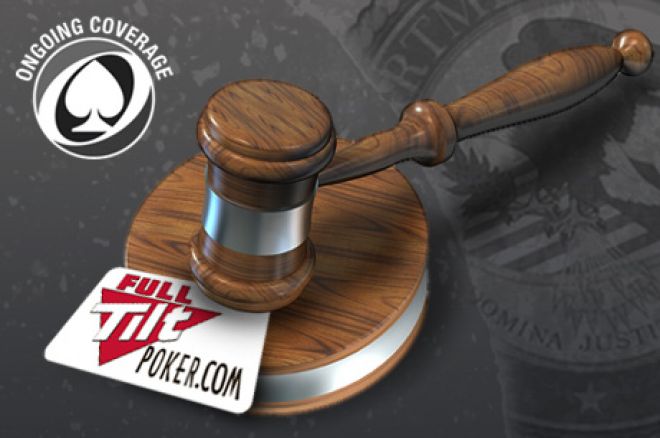 Full Tilt Poker med en pressemelding til PokerStrategy.com
Onsdag denne uken kom Full Tilt Poker med en pressemelding til PokerStrategy.com. Uttalelsen kom innpå de økonomiske problemene som selskapet har og hvordan de håndterer disse. Ifølge pressemeldingen er det ca 250 stillinger ved Pocket Kings Ltd. som kan bli berørt av deres nye innsparingsprogram.
Les hele pressemeldingen nedenfor (engelsk):

"On April 15th 2011 the United States Department of Justice unsealed a federal indictment against a number of individuals employed by major online poker operators. After the issuance of that indictment and a related civil case brought by the United States government, Full Tilt Poker withdrew from the US market. Then in a related action, on June 29th, 2011, Full Tilt Poker had its operating licenses suspended by the Alderney Gambling Control Commission."

"As a result, Pocket Kings Ltd. (provider of marketing and technology services to Full Tilt Poker) has adopted a cost optimization program and estimates that they need to reduce their costs by approximately €12m. This program is intended to streamline the company's operations in order to better position itself for future growth and profitability in Full Tilt Poker's markets outside of the U.S."

"If all of the required cost savings were to be achieved through redundancies, approximately 250 positions could be affected; however the exact number cannot be confirmed until the conclusion of a consultation process with its workforce."

"Notwithstanding the foregoing, Pocket Kings firmly believes it has a very strong future in Full Tilt Poker's Non-US Markets, and is fully committed to ensuring Full Tilt Poker restores the site and repay players in full. To this end, Full Tilt Poker has retained Sea Port Group Securities, LLC as its financial advisor with regard to raising capital and/or assisting in securing a strategic partner in order to fund continued operations of Full Tilt Poker's non-U.S. business. The Company is in active discussions with several parties and will provide a further statement in due course."
Høringen med Alderney Gambling Control Commission skjer bak lukkede dører
Alderney Gambling Control Commission vil avholdet høringen om Full Tilt Poker den 19. september – fire dager etter den opprinnelige fristen. Publikum kunne følge den første høringen i juli , men nå vil det ikke skje. AGCC kom med en uttalse på torsdag hvor de skriver at høringen skjer bak lukkede dører.
Admistrerende director ved AGCC, Andre Wilsenach forteller:

"I am pleased that the FTP hearing will continue as scheduled, as was argued on my behalf. However, I am disappointed with the tribunal's decision that, notwithstanding my arguments to the contrary, the hearing will be held in private. I believe the public has a right to know the reasoning behind the decisions to suspend FTP's licences and call a hearing, and to hear the evidence that will be put forward on my behalf," Wil It is my understanding that the tribunal conducted a difficult balancing exercise of the interests of the various parties, taking into account the legal arguments for and against further postponing the hearing, and for and against allowing the public to attend the proceedings."
Siden Black Friday 15. april har det virkelig stormet rundt Full Tilt Poker som i juni fikk suspendert sin spillelisens, og det er det høringen den 19. september blant annet skal ta stilling til. Så hva skjer med Full Tilt fremover er usikkert, PokerNews vil følge med utviklingen etter høringen og kommer tilbake med en oppdatert sak så rask det lar seg gjøre.