Pokernyheter uke 38: Full Tilt Poker skandalen fortsetter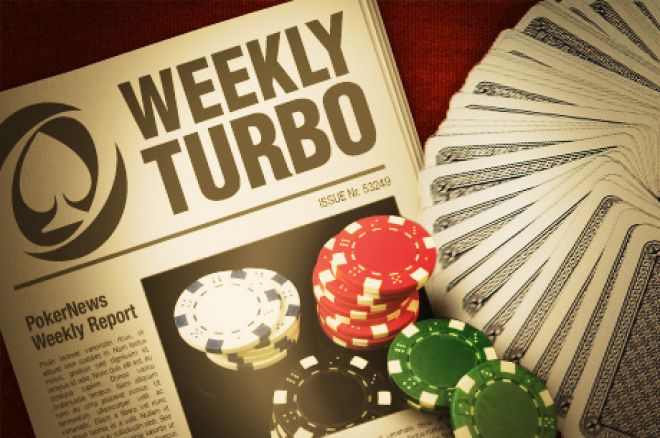 Det har vært en uke med mange Full Tilt Poker nyheter . Og hvis man ikke har fått med seg dette, så skal vi oppdatere dere ved vår ukentlige pokernyheter. Få et innblikk i Rafe Furst sitt eget åpne brev som han skrev på sin blogg etter de nye anklagene, Finn ut hva Epic Poker Leauge gjorde med Howard Ledere og Chris Ferguson sine medlemskort, Poker Hall of Fame ledegenden, Jt Cloutier snakker ut i et intervju gjort av Covers.com om akkurat Full Tilt og den norske studenten som vant en jackpot på 92 millioner, fordi han ikke fikk sove natt til lørdag og mye mer..
Furst sitt åpne brev om angklagene
Tirsdag kom det nye anklager fra U.S. Attorney's Office i kjølevannet etter Black Friday, denne gangen var det rettet mot Howard Lederer, Chris Ferguson og Rafe Furst
Vi er blitt vant til stillheten rundt Full Tilt Poker dramaet, og vi regnet ikke med å høre noe fra Lederer, Ferguson eller Furst. Så vi ble veldig overrasket da Furst tvitret linken til hans åpne brev på hans blogg.
Istedenfor å poste hele brevet har vi lagt ut et utdrag (engelsk), og her noe av det som står i brevet:
"What I would like to express here is concern for my family, friends, colleagues and supporters who believe in me and who feel my pain as if it were their own. It sucks to have to endure the character assassination and potshots being taken at me in the media and social networks without being able to defend myself. Privately though I have received incredible support from many of you, and I can't tell you how much it means to me. May you never have to endure something like this, but if you do, I hope you have friends as good as mine."
"To the skeptics, please consider that not everything you read is true, and our society is built on a presumption of innocence until proven otherwise. It's difficult to take back hurtful things that you might later regret, when the damage has already been done."
Les hele brevet og gjør opp dine egne tanker rundt hele saken ved å gå til EmergentFool.com.
Utestengning på ubestemt tid for Fergusen og Lederer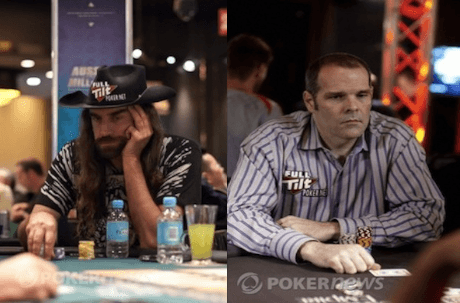 Vi kan ikke si at vi ikke så dette komme. På onsdag annonserte Epic Poker Leauge at deres "Standards and Conduct Committee" har utestengt Howard Lederer og Chris Ferguson på ubestemt tid.

"The Committee voted to suspend Howard Lederer and Chris Ferguson indefinitely, pending the outcome of the Department of Justice's action," sier EPL sin Standard and Conduct Committee's chairman Stephen Martin.
Selv om anklagene mot Lederer og Ferguson er sivilt og ikke kriminelt, har komiteen ansett at anklagene og fakta fra den amerikanske regjeringen gjør at dette er den eneste rette måten å håndtere saken på for EPL.
Komiteen sier også at de vil følge saken fra DOJ videre og skulle det vise seg at flere spillere EPL er involvert, så vil disse også bli behandlet deretter også. Ifølge komiteen har Lederer signert kontrakten som gir han et 5 års kort til EPL turneringene, mens Ferguson ikke har signert sin kontrakt. Uansett så er disse nå utestengt for framtidig deltagelse.
Man skal også legge merke til at Andy Bloch som er med i Standards and Conduct Committee, nekter å ta del i betraktningen av saken og Annie Duke tar ikke del i noen av komiteen sine avgjørelser.
Hendon Mob kutter samarbeidet med Full Tilt Poker.
Søndag annonserte The Hendon Mob at deres samarbeid med Full Tilt Poker er slutt. Og de har avsluttet sitt samarbeid som Full Tilt Red Pros.
"We are well aware that a great deal of players including many who signed through The Hendon Mob still have money on FTP, as well as steps tickets, player points etc. going forward, and in any scenario where Full Tilt Poker resumes trading, we will as an affiliate continue to look out for the interests of our players and to try to achieve the best possible outcome regarding their funds. We do not take the loyalty of our community for granted," said the statement.
"The Hendon Mob employs a sizable staff of full and part time people who are dedicated to maintaining and improving the database, the forum and everything else that the poker community expects from our website. We are currently running at a substantial loss and this is not sustainable in the long term," forklarer The Hendon Mob i sin annonsering.
Les hele annonseringen ved TheHendonMob.com
Sendeskjema for Epic Poker
Epic Poker League annonserte nylig sendeskjemaet for den første sesongen. Ifølge pressemeldingen er det planlagt 20 timer med sendinger, 7 av dem på CBS og de resterende ved Velocity Network.
Premiere episoden vil bli sendt den 7. oktober kl 22:00 EDT på Velocity; den første CBS episode sendes den 8. oktober 01:00 EDT.
"Players and fans have been asking when they can tune-in to watch the Epic Poker League, so we're pleased to share our national telecast schedule for CBS and Velocity," sierJeffrey Pollack, executive chairman of the Epic Poker League and its parent company, Federated Sports + Gaming. "Epic Poker offers an innovative take on America's favorite card game and our telecasts put an entirely new spotlight on many of the world's finest players."
Sendingene vil bli kommentert av Pat O'Brien og Ali Nejad. David Neal, executive producer of Epic Poker League sier:
"The broadcasts of Epic Poker on CBS and Velocity will offer viewers a new and innovative experience that will take poker programming to the next level, Epic Poker productions take a page from the best professional sports programming."
Du kan se hele sendeskjemaet for tv sendingene i pressemeldingen og se en smakebit i videoen nedenfor.
"Not a So-Called Ponzi Scheme"
Ifølge Wall Street Journal, har Full Tilt Poker sine advokater tatt et oppgjør mot U.S. Department of Justice sine anklager på at selskapet har drevet med en "Ponzi scheme"

"A Ponzi scheme requires an investment vehicle in order to receive a certain rate of high return," Jeff Ifrah, one of Full Tilt Poker's attorneys, said. "None of those things happened here." Ifrah sier, Full Tilt Poker "should be likened to that of a problematic bank, rather than an illegal investment scheme."
Advokaten for en av de tre som er blitt anklaget ,Chris Ferguson, Ian Imrich sier, "While the government has obviously taken issue with the underlying activities of FTP, under any reasonable interpretation, the world-wide operations of the online cardroom are not a so-called Ponzi scheme."
Wall Street Journal skrev dette på onsdag og U.S. Justice Department har ikke kommet med noen kommentarer på saken.
WSJ.com her mer om saken.[/I]
The Big Blind – Dokumentar om Black Friday
Leter du etter en dokumentar som omhandler poker fra tiden rundt Black Friday og videre, da bør du følge med når Alec Torelli jobber med å komme seg videre med sin poker karriere, da har vi det du leter etter - The Big Blind.
Dokumentaren er offiselt utvalgt til 2011 New York Television Festival. Du kan se del I av dokumentaren hos Vimeo, men nedenfor er del II som inneholder intervjuer med Phil Hellmuth, Annie Duke, Brian Rast og Dan Bilzerian.
Intervju med Gus Hansen sin manager om Gus sin rolle hos Full Tilt Poker
På tirsdag, brøt Tom "durrrr" Dwan stillheten og snakket om Full Tilt Poker. På onsdag i Ekstra Bladet bled et publisert et intervju med Erik Balck Sørensen, Gus Hansen sin manager.
Les hele intervjuet som er på dansk ved EkstraBladet.dk
Raymer og Dwan snakker med media om Full Tilt Poker
På torsdagsmorgen i USA var Greg Raymer gjest hos CNN hvor nyheten om de siste anklagene mot Full Tilt Poker, Howard Lederer, Chris Ferguson, Rafe Furst og Ray Bitar ble diskutert.
"Since I know some of these guys personally, I'm just surprised that they could be guilty of such a thing," Raymer said when asked why he was stunned by the news.
"All of this really highlights the need for tough U.S. regulation," sier Raymer.

Tom Dwan er gjest hos Fox
Hvis du gikk glipp av Tom "durrrr" Dwan hos Fox, kan du se denne nedenfor.

Jt Cloutier snakker ut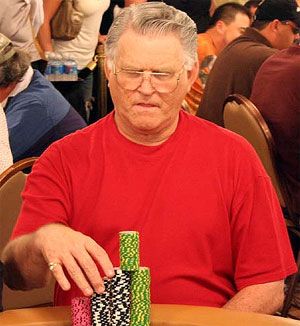 Tidligere denne uken publiserte nettsiden Covers.com et intervju med T.J. Cloutier om den siste ukens anklager mot Full Tilt Poker.
Cloutier fortalte Covers at fra slik han har forstått det, så har aldri Full Tilt Poker noen planer å betale sine spillere deres penger. Og sier videre at dette er helt latterlig.
Her er et utdrag av intervjuet som er gjort med Cloutier av Covers.com:
"Why would they ever try to get more than they should get out of it? To me, it's greed. You know that television program, 'American Greed?' They ought to have this thing on there. I heard point blank that none of the players on Full Tilt are going to get their money. The feeling now is if there's any money left, the government is going to get it."
"Phil Ivey in no way had the power that Howard [Lederer] did. Of the poker players, Howard was by far the biggest. They all bought 1 percent pieces of it. Howard had a bigger slice, Phil had a slice, Ferguson had a slice and the rest were 1-percenters. That was just a business deal for them, an investment. The only one who played at the WSOP this year was Erick Lindgren. The rest stayed completely away from it. They didn't want to have to answer all these questions and face the heat."
Les hele intervjuet hos www.Covers.com
Midt Norsk Mesterskap i Poker 2011
Midt Norsk Mester i poker ble i helgen 22-25. September avholdt i Åre, Sverige. Vinneren av Main Event ble "theKnower" som fikk med seg €10.158.
Vil du vite mer om Midt Norsk Mesterskapet, klikk deg inn på Gaminghill.com og få med deg alle oppdateringer, bilder og resultatene.
Nordmann vant Mega Jackpot på 92,4 millioner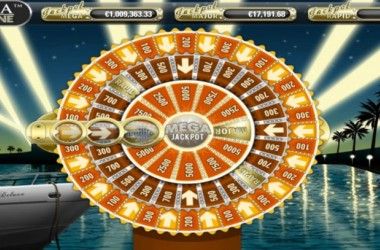 Natt til lørdag vant en student hele 92,4 millioner NOK eller 11 millioner Euro. Mannen som er en student i 20. årene uttalte til Dagbladet at han surfet på nett fordi han ikke fikk sove og valgte å prøve nettspillet Mega Fortune på Betsson.com. Ikke verst å vinne 92 millinoner gjennom noen gratis spins ved Kasinoet til Betsson.