DOJ med en oppdatering om FTP og spillernes sine penger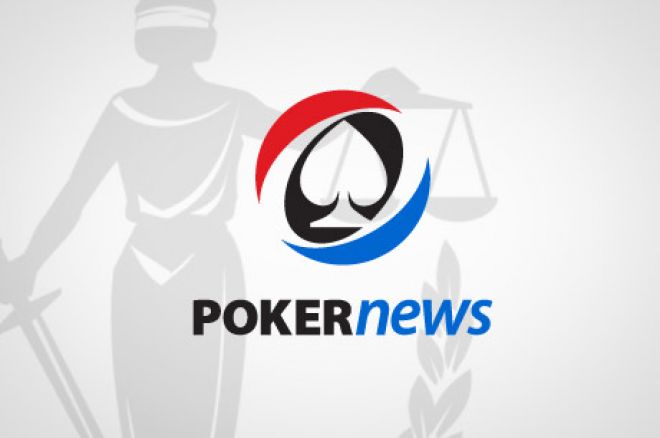 Etter at Alderney Gaming Control Commission (AGCC) annonserte tilbakekallingen av spillerlisensen til Full Tilt Poker, har siden kommet med en redegjørelse til PokerStrategy. I redegjørelsen påstår de at en interessant investor vitnet i høringen foran Commission den 19. september; uansett er tilbakekallingen av spillerlisensen en avgjørelse tatt av AGCC og det gjør det mer vanskelig å gjennomføre et salg av selskapet og muligheten til å tilbakebetale spillerne.
Uttalelsen konkluderer med følgende:

The statement concluded: "Notwithstanding the potential damage done by the Commission and its disregard for our players, Full Tilt Poker remains committed to repaying its players in full and continues in active negotiations. A further statement will follow shortly."
Ved et urelatert notat har US Department og Justice kommet med en oppdatering angående spillerne sine penger. Oppdateringen er utstedt som den del av Department of Justice's Victim Notification System, hvor regjeringen forsøker å identifisere hvert av "ofrene" i hver sak, og informere disse "ofrene" om hvordan dem kommer i kontakt med "Victim Notification System."
I oppdateringen forsikrer DOJ "ofrene" med at FBI og andre byråer forsøker og sikre så mange FTP penger og informasjon som de kan, med den muligheten på å returnere beslaglagte pengene tilbake til "ofrene". DOJ innrømmer at det ikke er helt sikkert da det er flere faktorer som spiller inn, bla annet hvor mye penger som er beslaglagt, rettstvister og andre prosedyrer. I henhold til tidsfristene statfester DOJ:
"We cannot predict the duration of proceedings in this case, other than to state that they will last for many months at the least."
Fullstendig gjenpart av DOJ sin redegjørelse:

After the amended complaint in United States v. Pokerstars et al., 11 Civ. 2564 (LBS), was filed on September 22, 2011, the United States Attorney's Office for the Southern District of New York received a number of new inquiries from individuals regarding the recovery of their funds from Full Tilt Poker.

By way of background, in April of 2011, this Office entered into a domain-name use agreement with Full Tilt Poker. That agreement, among other things, expressly authorized Full Tilt Poker to return player funds to players. However, as the September 22 amended complaint alleges, Full Tilt Poker did not in fact have player funds on hand to return to players. Instead, the amended complaint alleges that Full Tilt Poker had, among other things, (a) transferred significant amounts of players' real money deposits to principals of the company, while (b) allowing many players to continue to gamble, and "win" and "lose," with phantom credits in their player accounts.

At this time, this Office, together with the FBI and other agencies, is attempting to trace, secure and forfeit as much as possible of the funds derived from operation of the fraud committed by Full Tilt Poker and its board members that is alleged in the amended complaint. The Office is also attempting to obtain and examine the books and records of Full Tilt Poker. Many of those books and records are kept overseas. The return of forfeited funds to victims of the alleged fraud may be possible, but will depend on several factors, including the successful conclusion of the litigation, the amount of funds seized and ordered forfeited by the court, and compliance with other procedures the Department of Justice may eventually establish regarding return of forfeited funds to victims who lost money as a result of the alleged fraudulent conduct. 
We cannot predict the duration of proceedings in this case, other than to state that they will last for many months at the least. We will apprise victims of the alleged fraud of future developments as appropriate. General information regarding what is known as "remission" (i.e., return to victims) of funds that have been seized and forfeited is set forth in Department of Justice regulations found at 28 C.F.R. Part 9.