Ukentlige PokerNyheter: Negreanu om EPIC og Chino Rheem i pengetrøbbel.

Theodor Jensen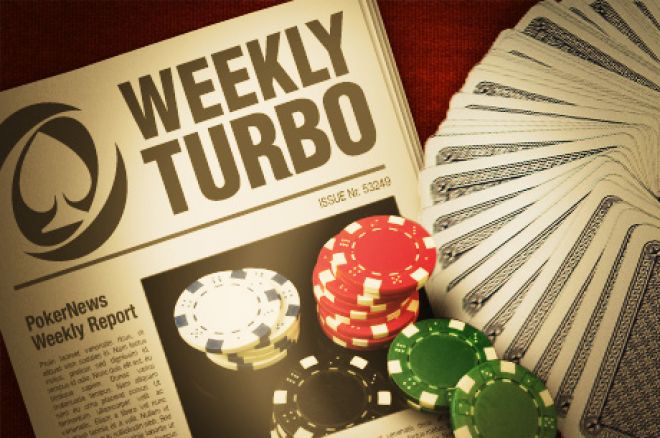 Få med deg den siste ukens pokernyheter, Negreanu blogger om hvorfor han ikke deltar i EPIC Leuage, Muligens nye Full Tilt Poker investorer og EPIC Leauge vinner Chino Rheem i pengetrøbbel
Gikk du glipp av disse nyhetene?
Global Poker Index: Raymer, Clements, & Clark er inne på listen
Mens topp ti listen ved Global Poker Index ikke endret seg stort, kom seks nye spillere inn på listen. Greg Raymer er tilbake!
Chino Rheem vant den første Epic Poker League Main Event
Chino Rheem kjempet seg til den første Epic Poker League Main Event tittelen og 1 million dollar i første premie.
Daniel Johnsen vant NMM 2011
Daniel Johnsen vant natt til søndag NordNorsk Mesterskap i poker 2011 ved Riksgränsen Hotell i Nord-Sverige. 110 spillere deltok i Main Event.
Pokernyheter
Negraneu sin grunn for og ikke stille i EPIC Poker Leauge
Torsdag kveld publiserte Daniel Negreanu en blogg hvor han forklarer hvorfor han ikke deltok i Epic Poker League. Hovedgrunnen for og ikke delta er den sammen som gjelder for World Team Poker: Han tror nemlig ikke på at de to turneringer vil bli noen suksess.
I'm always careful about what I attach my name and likeness to, and after doing my due diligence on the 'business plan' I don't think this league can succeed. Of course I could be wrong... but I'm not.
Han tror også at EPIC league posisjonerer seg selv for å kunne lage en online pokerside som vil bli lovlig i USA.
So, as I said previously, any and everyone involved behind the scenes knows full well that the league is depending on creating a brand in the hopes of entering the U.S. market with an online poker site. That's the business plan. The best thing that happened to the EPL to date was Black Friday. If Black Friday didn't happen, the first event wouldn't have gotten off the ground.
Han rører litt ved emne om det å skaffe seg en sponsoravtale for tv sendingene og sier at det vil være vanskelig for EPIC Leauge å få seere til å investere i spillerne og i deres fortid.
There are only so many 'I dropped out of college because I was making more money 24-tabling online' stories you can do. There are certainly some really great, interesting young players in the game that the public will be drawn to, but that's the exception not the rule. While the TwoPlusTwo crowd may love a featured table with online pros they adore, the mainstream public wants to see Sammy Farha bluff Phil Hellmuth and watch him go on a tirade!
Potensielle investorer for Full Tilt Poker?
Canadian-poker.ca kom med en pressemelding om at Full Tilt Poker muligens er nært ved å signere en avtale med potensielle investorer. Leon Daniels fra Canadian-poker.ca stadfestet av 888poker, Bwin.Party og Playtech muligens kunne være disse potensielle investorene.
I've mentioned before why companies like 888 would be interested in purchasing Full Tilt Poker. 888 have one of the biggest online poker rooms in the world, and they lost many players to the illegally operated Full Tilt. Now that Full Tilt is no longer active in the Canadian market, it makes sense that 888, a stable and reliable company, would take the opportunity to win back players in Canada, even if it means having to take responsibility for Full Tilt's infamous debts," sier Daniels.
Han tror ikke PokerStars er del av denne gruppen. I don't believe PokerStars, formerly a huge presence in the online poker world, is a potential investor. Black Friday and subsequent investigations seem to have PokerStars' hands full at the moment. While they're faring better than Full Tilt by far, they still have to deal with the authorities," sier han.
Les hele pressemeldingen for mer informasjon.
EPIC vinner Chino Rheem i pengetrøbbel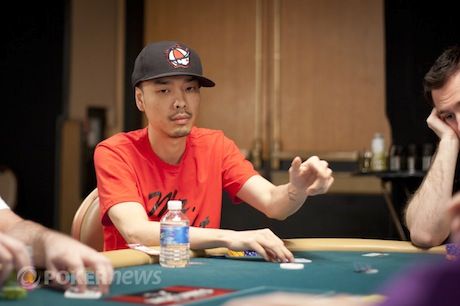 For noen dager siden startet Will Molson en tråd ved TwoPlusTwo som forklarer en situasjon han har med EPIC Poker Leauge vinneren Chino Rheem. I Følge Molson har han overført Rheem og Michael Mizrachi $20.000 til innkjøpet ved EPT London High Roller i fjor. Ved overføringen ble det en feil som gjorde at de begge fikk $40.000 hver. Mens Mizrachi har betalt tilbake pengene, har Molson enda til gode å få penger fra Rheem.
Det ser ut som at Molson ikke er den eneste spilleren Rheem skylder penger. Tom "durrrr" Dwan svarte i tråden at Rheem skylder han penger. Joseph Cheongsom ble nr 3 ved 2010 World Series of Poker Main Event third-place finisher har penger utestående hos Rheem.
Cheonskrev også , I also don't want anyone else getting scammed so I'll say this: he has also scammed me for $40k and I know others in the same spot. The poker world is full of borrowing and lending money, so when a well-known player comes to you with believable collateral, it's hard not to lend money. For me, the collateral he offered was that he had a piece of the Grinder at the WSOP Main Event last summer. The Grinder confirmed this for me. But clearly it was offered to multiple people and I never saw a dime back.
Det ser ut som denne saken har nådd "Epic Poker Leauge standards of conduct committee" og Mike "Timex" McDonald som sitter i denne komiteen svarte i tråden på vegne av Epic Poker Leauge:
We compiled a list of all players who we believed had previously conducted themselves in a way that if continued would lead to their elimination from the league and personally reminded each individual that they will not be allowed to participate in the league if their future behavior is the same as their past behavior. I don't want to talk about any specifics, but I will say that people who are poor representatives of the game of poker will not last very long in this league and the EPL will publicly 'out' people who are kicked out of the league rather than simply tell them not to show up and keep it hush-hush.
Hos TwoPlusTwo.com kan du lese hele tråden.
Se videoen på YouTube hvor angivelig Chino Rheem blir hudflettet av Abe Mosseri. Videoen ble som er blitt lagt ut av tilfeldig fanget opp av en forbipasserende.