Pokernyheter 25. august - Ny ledelse hos Full Tilt? - Nedgang i pokertrafikken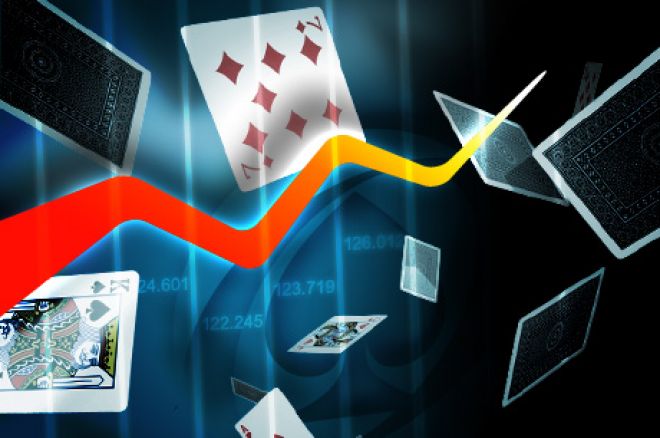 Det nærmer seg start for EPT Barcelona 27/8-1/9-2011, hvor flere norske spillere deltar, klarer noen å følge opp suksessen til Bjørn Erik Glenne (vinner 2006) og Thor Stang (nr 6 i 2010), alt dette for man gjenom vår live oppdatering som starter 27. august. Inntil da kan man lese om at ledelsen ved Full Tilt Poker trenger en utskftning, pokertrafikken på nettet er ned siste uke og at PokerStars - Latin American Poker Tour stopper i Columbia.
Gikk du glipp av disse:
2011 PokerStars APPT Queenstown dag 1b: Schreiner er chipleder.
Selv om vinteren ikke er kommet til Norge (heldigvis) har flere kjente spillere funnet veien til Queensland, New Zealand og APPT turneringen, hvor tyske Schreiner leder etter dag 1b.
Full Tilt Poker med en eksklusiv pressemelding om sine investorer
Full TIlt Poker kom med en pressemelding hvor de blant annet unnskylder seg for mangel på informasjon til sine kunder og bekrefter nye samtaler med investorer.
Pokernyheter
Utskifting av Full Tilt Poker ledelsen?
I følge eGaming Review som har snakket med en av advokatene som reprensenterer Full Tilt Poker sier, - "any takeover of FTP would likely require a change in management as well as one of ownership."
Innen 15. september skal den utsatte høringen med Alderney Gambling Control Commission vær gjennomført, og eGaming Review rapporterer nå at det enda er diskusjoner mellom Full Tilt Poker og potensielle oppkjøpere til selskapet, noe som Full Tilt kom med i sin pressemelding ovenfor PokerNews tidligere denne uken.
"Everyone has their eye on that date, nobody wants to come to September 15th and not have a deal which is either finalized or close to finalization to the point that it can be shared with Alderney and result in the extension of that date," sier Jeff Ifrah, en av advokatene som reprensenterer Full Tilt Poker.
I følge Ifrah har AGCC utdypet bekymringer ovenfor Full Tilt Poker sin ledelse.
"I'm not directly involved in any of those discussions but I assume if everything goes to plan then the announcement will bring not just a new owner and new investor but also an entirely new management team, and I assume that will all be well-coordinated and closely coordinated with the regulators."
Ifrah forsikret at FT sin første prioritering er å betale tilbake spillerne sine utestående penger som de har på sine FT kontoer : "I assume there's going to be a transition period [after any investment] and we hope that it's not going to take that long to turn the lights back on and begin facilitating player withdrawals and obviously continue playing."
EGRMagazine.com har mer om saken.
Pokertrafikk rapport fra PokerScout
I følge PokerScout har onlinepoker trafikken falt forrige uke med 3 %, med 9 av de 10 topp sidene har hatt nedgang i trafikken sin. Merge Gaming Network var den eneste av top 10 som økte sin trafikk med 4 %.
Det ser ut som at PartyPoker og iPoker Network kjemper om andres plassen ved topp 10 listen. Det er kun 5 % som skiller disse sidene. For andre gang på tre uker er iPoker Network like bak pokergiganten, PokerStars.
Tallene for i år viser PokerScout sin ACES indikator at pokertrafikken har sunket med 24 %. Noe sider har sett en økning totalt på året, inkludert sider som 888poker (124 %), Merge Gaming Network (91 %) og Bodog (70 %). Microgaming (ned 22 %) og Everest Poker (ned 21 %) er bare noen av sidene som har en nedgang totalt for 2011.
PokerScout.comhar all info man trenger om pokertrafikken på nettet.
LAPT utvider nå til Columbia
I en pressemelding som vi mottok tidligere denne uken, kom nyheten med at PokerStars Latin American Poker Tour utvider med å legge en LAPT turnering til Columbia. Denne turneringen er lagt til i kalenderen den 12-16. oktober og finner sted i Medellin, Colombia.
LAPT presidenten David Carrion sier:
"The poker communities in Latin America are extraordinary. They are growing quickly and are extremely enthusiastic and passionate about playing in the tournaments. I hope that players from all over the world come to Medellin to compete and that they also take time to enjoy the scenery, culture and food of this fantastic destination".
[/I] "During the fourth season of the LAPT we have introduced Sao Paulo as a new destination, and now it is Medellin's turn for a debut event. This decision was made so that we could have a National Championship in many different countries, and in turn find the best poker player in the region through the Player of the Year Award. These changes have been made because of the extensive feedback received last season and we are proud to deliver what players want. [/I]
Mer informasjon finner man hos LAPT.com.