Tiltware med uttalelse på Phil Ivey sitt søksmål

Theodor Jensen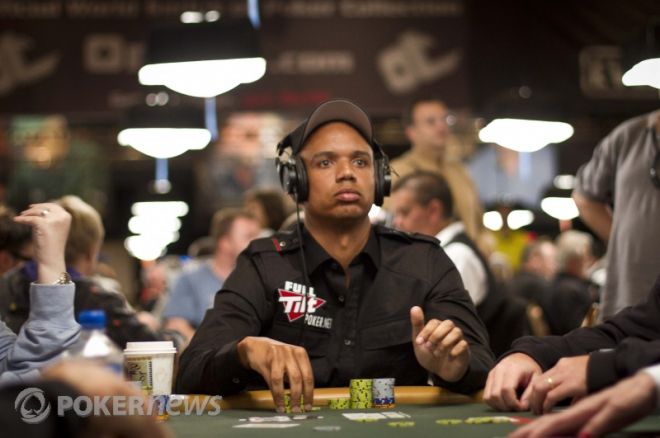 Tirsdag skrev PokerNews Norge en artikkel om Phil Ivey som ikke vil delta i 2011 World Series of Poker. Ikke bare det, han har også saksøkt TiltWare som er program og markedsføringsselskapet til Full Tilt Poker. Onsdag kom TiltWare med en uttalelse angående Ivey sine handlinger.
Før vi kommer med uttalelsen skal vi nevne at Ivey har hyret Las Vegas advokaten David Z. Chesnoff I forbindelse med saken og er sendt inn til District Court of Clark County, Nevada, og man kan lese saksmålet mot TiltWare.
Fra PokerNews.com sin Turbo News nevnes følgene:

"Ivey is suing for injunctive relief, declaratory relief, and damages. The first cause of action, injunctive relief, is focused on Ivey's non-compete contract and making in unenforceable. In the second cause of action, breach of contract, it says the Plaintiff (Ivey) has been damaged by lost business opportunity, lost income, and damage to his personal and professional reputation all in an amount that exceeds $150,000,000."
Her er hele uttalelsen fra TiltWare:
"Contrary to his sanctimonious public statements, Phil Ivey's meritless lawsuit is about helping just one player – himself. In an effort to further enrich himself at the expense of others, Mr. Ivey appears to have timed his lawsuit to thwart pending deals with several parties that would put money back in players' pockets. In fact, Mr. Ivey has been invited — and has declined — to take actions that could assist the company in these efforts, including paying back a large sum of money he owes the site. Tiltware doubts Mr. Ivey's frivolous and self-serving lawsuit will ever get to court. But if it does, the company looks forward to presenting facts demonstrating that Mr. Ivey is putting his own narrow financial interests ahead of the players he professes to help."
Følg PokerNews videre for å få med deg det siste i utviklingen av Ivey-TiltWare saksmålet når det skjer, i mellom tiden kan du følge oss på Facebook og Twitter.