Intervju med Unibet Open Barcelona Freeroll vinner "BEKOBEH"

Per-Kristian Arnesen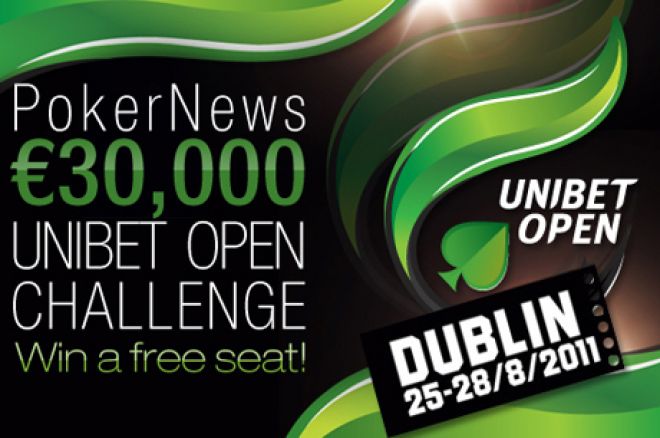 Stanislav "BEKOBEH" Hristov fra Bulgaria vant den første av vår Unibet Open freeroll final og tok med seg en ferdigpakke til å spille i Unibet Open Barcelona Main Event. Han kom seg til finalen ved å bli nr 6 i en av våre €1.000 Unibet freeroll turneringer, som for øvrig bare koster 8 VIP poeng for å delta.
PokerNews.com fikk snakket med Stanislav som var mega happy for å kunne dra til Barcelona:
Did you win your place in the final in your first attempt, and what place did you come in the 1k freeroll to get there?

I finished in 6th place in the second €1k freeroll that I played and I won the final.

How tough was the €6075 freeroll final? Was it smaller than you expected?

It was easy during the early stages but the blinds rose too quickly and my edge was diminished. The final table was easy for me. I expected more players in the freeroll final.

What attracted you to the Unibet Open Freeroll?

The package was good and I love combining poker with sightseeing. It was easy for me to qualify.

Will you be trying to qualify for Unibet Open Dublin in the next freeroll?

Yes, this Unibet/PokerNews partnership offers a great deal.

Is this your first major live tournament? Are you excited about it?

Yes, that's my first major live tournament and I am excited about winning it.

What do you like about Unibet Poker in general?

Microgaming is my first poker network and from there my poker career started three years ago.

How does it feel that a freeroll entry could become hundreds of thousands of euros when you go to Barcelona?

I am going to answer this question when I cash that money. Having to plan my trip to Barcelona is great. Wish me luck!
Du kan gjøre som Stanislav gjorde ved å kvalifisere seg til Unibet Open Dublin i vår freeroll serie. Alt du trenger å gjøre er å tjene inn 8 VIP poeng for spille i en av våre €1.000 freeroll turneringer – Topp 20 av deltagerne vinner et sete til vår €6.075 finale den 16. juni - Topp premien er en pakke hvor alt betalt for til Unibet Open Dublin.
Den neste €1.000 freeroll turneringen finner sted i kveld kl 20:00. Får å delta i kveld må du ha lastet ned UnibetPoker sin pokerklient gjennom PokerNews, sette inn penger og spille deg til 8 VIP poeng. VIP poengene er innkjøpet til turneringen. Rekker du ikke det i kveld, så har du fram til den 10. juni på å spille deg inn VIP poengene som tilvarer $1 i rake.