Poker Players Alliance flyr medlemmer til Washington D.C

Theodor Jensen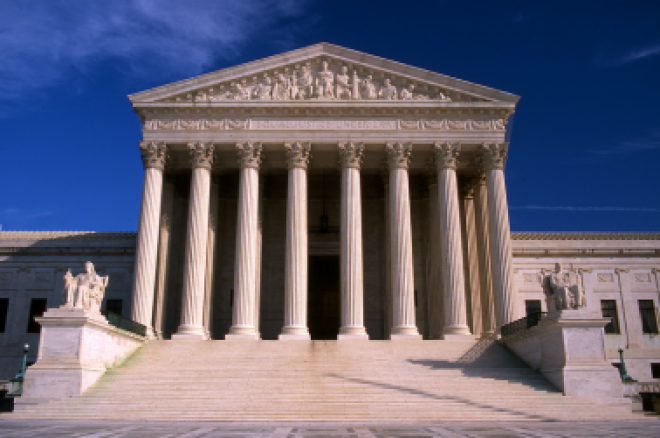 Siden 15. april har de føderale tiltalene tvunget de 3 største pokersidene ut av det amerikanske markedet, pokerspillere har sendt E-poster og ringt til deres kongress som aldri før. I løpet av to uker har dette ført saken til Washington D. C og muligheten til å diskutere dette med deres representanter personlig.
Poker Players Alliance- PPA, håper å fylle Capitol Hill med poker entusiaster den 24. mai, med hovedmål på å øke behovet for lisensiering og reguleringer innen onlinepoker som følge av Black Friday.
"Our members are anxious to get to Washington and tell their lawmakers to restore their freedom to play poker on the Internet," PPA chairman Al D'Amato said. "During our fly in, members of Congress will meet firsthand with constituents who have been impacted by the lack of clarity in the law and the recent actions taken by the Department of Justice to shut down Internet poker."
Dette er den tredje sponset turern til D.C, og det har også vært en tur til staten Washington for 2 måneder siden. PPA har betalt opphold og noen ganger reisepenger til noen av medlemmene som har deltatt.
"We don't have the resources to fly every PPA member out to D.C.," PPA executive director John Pappas said. "But we will give them to the tools to reach members of Congress, encourage them, give them instructions and talking points, and create some opportunity where members can get together."
PPA flyr ut over 30 av sine "state directors" på deres regning. Medlemmer som vil delta må kunne sette opp deres egne møter med følgene instrukser. .
PPA oppfordrer spillere som ikke kan komme til Washington til å arrangere lokale møter og snakke med ansatte fra kongressen eller senatet den 24. mai. Instruksjoner på hvordan dette kan gjøres ligger i linken ovenfor.
Det er forventet at det avholdes en pressekonferanse foran Capitol Hill.
"We have heard from our members and there is an urgency in their voices," Pappas said. "They want Congress, now more than ever, to establish common-sense public policy that regulates online poker and gives adults the freedom to enjoy our nation's favorite card game on the Internet. Given the events of April 15th and the beginning of the World Series of Poker in late May, now is the time for PPA members to make their voices heard in the offices of their elected officials."
Få med alle oppdateringer angående Black Friday ved vår Facebook og Twitter side