[Poker Publicist, London/Oslo (16. mai 2011)]: NRK, Norges største tv-kanal vil i løpet av sommeren lage en 30 minutters dokumentarfilm om Per Hagen og hans bragder som grunnlegger og CEO av Poker Icons og hans jobb som pokeragent. Dokumentaren vil bli sendt i september ved NRK. (www.nrk.no).
Poker Icons reprensenterer hovedsaklig Europeiske pokerspillere, men også flere kjente internasjonale pokerspillere. Selskapet har 14 kontorer spredt rundt om i verden og grunnlegger og tidligere CEO, Per Hagen ble nominert til "Bluff 2010 Poker 20 list" – en liste som inneholder pokerindustriens 20 mest innflytende personer.
Per Hagen, Poker Icons grunnlegger og tidligere CEO uttaler:
"I founded Poker Icons back in 2006 at a time where this kind of business was not very well known or established. I knew it was going to take lots of hard work to achieve my goals, but we got there and the agency reached the number 1 spot in Europe - representing more than 50 of the best and most profiled players. Being from Norway where poker is actually illegal, I think it's pretty fantastic that I was able to take us to the top. In the beginning I was pretty much working alone, but when I began to represent too many players on my own, I teamed up with a Swedish company to help me manage it all. I left Poker Icons in 2010 to start Poker Publicist – a similar but more specialized service for poker players. NRK (TV channel) will be producing a documentary following the stories of many Norwegians that have succeeded in unusual jobs abroad and I look really forward to being a part of it."
Info om Per Hagen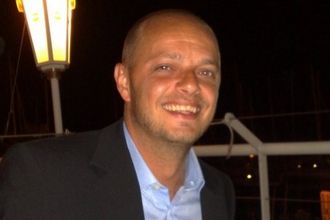 Per Hagen: 36 år, bosatt i Norge. Grunnla Poker Icons i 2006, forlot selskapet i 2010. Er ansvarlig for over 100 sponsoravtaler med blant andre;; Annette Obrestad, Michael Tureniec, Soren Kongsgaard, Van Marcus, Jõao Barbosa og Ryan Dreyer til Full Tilt Poker, Chris Moorman, David Sands og Alex Kamberis til Doyle's Room, Arnaud Mattern og William Thorsson til Pokerstars, Jonas Klausen, Sam Trickett og Yann Brosolo til Titan Poker, Dragan Galic til Party Poker og flere. Ble i 2010 stemt inn på topp 20 listen over dem mest innflytende personer innen pokerindustrien. Grunnlegger av flere andre pokerrelaterte konsepter og produkter. Grunnla Poker Publicist i 2010.
Les intervjuet PokerNews gjorde med Per Hagen i forbindelse med lanseringen av Poker Publicist.