Blanca Games med pressemelding om UB og Absolute Poker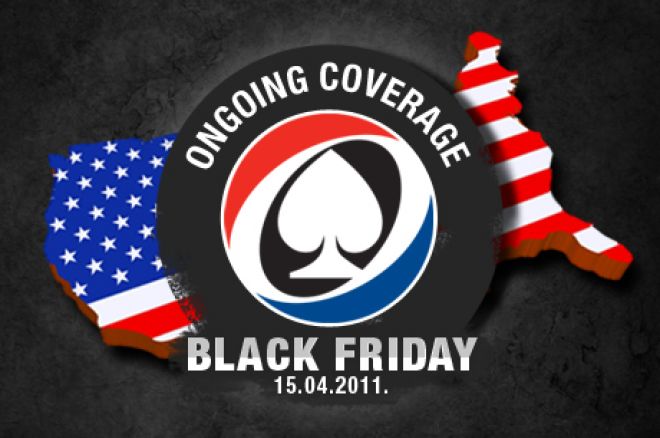 Blanca Games, operatøren til pokersidene UB og Absolute Poker kom på torsdag med en pressemelding angående restrukturering av driften og selskapet vil nå fokusere på fokusere på resten av verden, og at de nå forlater det amerikanske markedet.
"As previously stated, Absolute Poker and UB ceased their U.S.-facing operations due to recent legal developments in the United States. The company is currently restructuring and is focusing its resources on consolidating its non-U.S., rest-of-the-world operation and software business. In order to have a more efficient and successful future business, an immediate need to downsize and streamline operations significantly at both online poker rooms has been required. Absolute Poker and UB continue to operate their non-U.S.-facing business."
Pressemeldingen forteller videre at deres arbeidskraft har blitt likvidert og selskapet er inne i en prosess ved å ansette 20 % av sine "tidligere" medarbeidere til nøkkelposisjoner. De ansatte som dette gjelder, har blitt varslet om at denne prosessen har startet.
Pressemeldingen tar også opp saken hvor Blanca har søkt om en konkursbegjæringen.

"The apparent confusion over this issue stems from the fact that Blanca recently informed a debt holder, Madeira Fjord, that it was terminating debt payments to, and its relationship with them. As a result, Madeira Fjord apparently filed a notice of bankruptcy in Norway. This notice has no negative impact upon Blanca, the operating company, or its brands. As stated previously, Absolute Poker and UB continue to operate their non-U.S. facing business around the world."

"We regret that we have been compelled to take these actions. We have worked tirelessly to create a truly amazing company that is filled with extraordinary people. We have always been and still remain fully committed to our employees and players. At the same time, we are confident that this restructuring will strengthen the company and its future." Sier en talsmann for selskapet.
Øker utbetlingsgrense på Visa og andre utbetalingsmetoder
Ikke-amerikanske spillere sine uttaksbeløp er blitt økt til $1.000 for uttak til VISA og $500 på andre utbetalingsmetoder. Spillerne kan kun gjøre 1 transaksjon pr uke, men antallet på betalingstransaksjoner har hver dag vært økene. Selskapet jobber med å få utbetalingene til Ikke-amerikanske spillere tilbake til det normale så raskt som mulig.
PokerNews er dedikert til å informere våre lesere om oppdateringer angående "Black Friday" og mere. Hold deg oppdatert ved å følge oss på Facebook og Twitter.