Absolute Poker har fått en avtale med U.S. Department of Justice

Per-Kristian Arnesen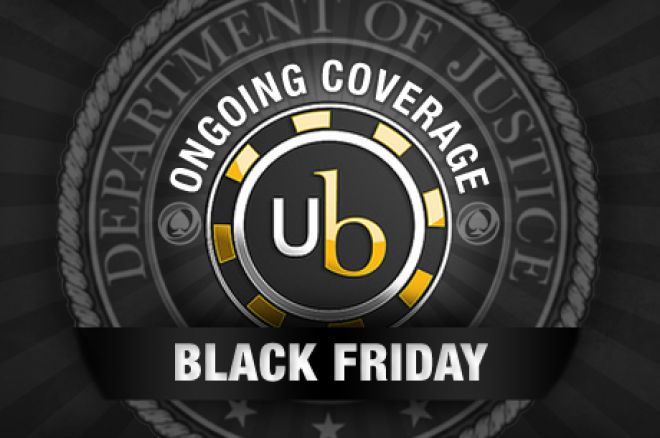 Tirsdag kom kunngjøringen om at Absolute Poker, inkludert UB har fått gjennom en avtale med United States Department of Justice.
U.S. Attorney's Office har nå godkjent en tredjepart son kan jobbe med Absolute Poker med å tilbakebetale pengene til sine amerikanske spillere. Southern District of New York har også fått med seg at Absolute Poker har stengt sin virksomhet i USA. Avtalen ble gjennomført på tirsdag med Absolute Poker og U.S. DOJ - United States Department of Justice, som ikke inkluderer rettighetene til domene som ble sperret. Absolute Poker har ikke bedt om å få sitt domene navn tilbake heller. Avtalen gjelder en overvåkning av U.S. Attorney's Office som skal sikre at selskapet overholder sine løfter om tilbakebetaling av penger til sine spillere.
I følge pressemeldingen:
, "Absolute Poker's top priority has always been, and remains, the refund of account balances to its U.S. players. Unfortunately, the Company still faces several legal issues which must be navigated before funds can be paid out to US players. The Company's US attorneys, Blank Rome LLP, continue to work diligently to resolve these issues, which is a necessary further step to facilitate the return of funds to players. Player funds, therefore, will not become immediately available for withdrawal as a result of today's agreement with the DOJ."
En talsmann for selskapet sier:
"Today's signing of the agreement with the DOJ is an important step towards the safe and efficient return of funds to our US players. We can now move as expeditiously as possible to collect player monies from third party processors as a prelude to establishing proper mechanisms for the return of funds to our US players. As previously announced, we have already taken specific actions to exit the US market by closing our US-facing operations. Blank Rome LLP will continue to engage in discussions with the SDNY in order to complete the necessary agreements for the final transfer of frozen fund balances to our US players. This remains our highest priority. We will continue to update our players and the poker community, as we move forward to resolve outstanding issues."
Følg våre Facebook og Twitter sider for nyheter fra både inn og utland.