3 store pokersider er blitt tiltalt og stengt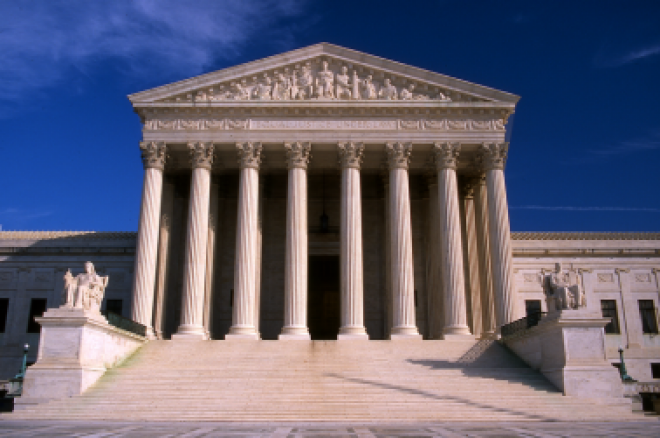 På fredag ble det tatt ut tiltale mot grunnleggerne av de 3 største pokersidene; Full Tilt Poker, PokerStars og Absolute Poker av myndigheten i USA. I følge
MarketWatch.com, er grunnleggerne tiltalt for banksvindel, hvitvasking av penger og ulovlig gambling. Det er tatt beslag i over 75 bankkontoer som er blitt brukt av pokersidene og deres økonomiansvarlige, og fem internett sider.
The United States Department of Justice har lagt ut en " PDF av tiltalen , og de tiltalte er: Isai Scheinberg, Raymond Bitar, Scott Tom, Brent Beckley, Nelson Burtnick, Paul Tate, Ryan Lang, Bradley Franzen, Ira Rubin, Chad Elie, og John Campos.
Manhattan U.S. Attorney Preet Bharara sier,
"As charged, these defendants concocted an elaborate criminal fraud scheme, alternately tricking some U.S. banks and effectively bribing others to assure the continued flow of billions in illegal gambling profits. Moreover, as we allege, in their zeal to circumvent the gambling laws, the defendants also engaged in massive money laundering and bank fraud. Foreign firms that choose to operate in the United States are not free to flout the laws they don't like simply because they can't bear to be parted from their profits."
FBI Assistant Director-in-Charge Janice K. Fedarcyk sier,
"These defendants, knowing full well that their business with U.S. customers and U.S. banks was illegal, tried to stack the deck. They lied to banks about the true nature of their business. Then, some of the defendants found banks willing to flout the law for a fee. The defendants bet the house that they could continue their scheme, and they lost."
Minst $3 milliarder skal ha blitt hvitvasket av pokersidene og av de tiltalte. Ifølge tiltalen, ble Campos og Elie arrestert i morges i Utah og Las Vegas, Nevada. Franzen er ventet å møte opp i retten 19.april. Resten av de tiltalte er ikke i USA og U.S. Attorney's Office i Southern District of New York jobber med utenlandske myndigheter og Interpol for å få disse arrestert.
PokerNews har forsøkt å få kontakt med pokersidene og til nå er det kun UB/AP som har svart på våre henvendelser og har selvsagt " No comment at this time".
Prøver du å logge deg inn på UltimateBet eller Absolute Poker vil du bli møtt med dette bilde fra FBI: