PokerNews Interjvu: High Stakes Poker Vert Norm MacDonald

pokernews.com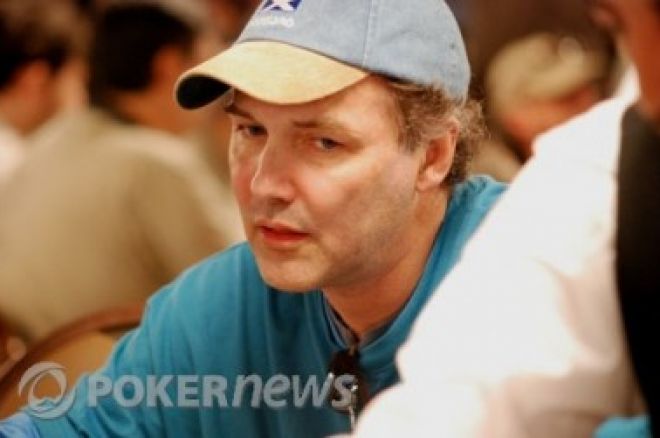 PokerNews Intervju: High Stakes Poker verten Norm MacDonald
Den syvende sesongen av det populære TV-showet High Stakes Poker som er sponset av PokerStars hadde sin premiere på Game Show Network - GSN den 26. Februar og for første gang vil det bli uten den legendariske poker verten Gabe Kaplan. Og uken før annonserte Game Show Network - GSN at Saturday Night Live ikonet Norm MacDonald ble erstatter for Kaplan i kommentator boksen – en avgjørelse som splittet poker samfunnet rundt om i verden.
Den første episoden av High Stakes Poker i sesong 7 kan du se her.
Christian Harder:

I liked Gabe Kaplan a lot. He's been doing poker commentary forever and he's obviously very funny. [Norm] MacDonald's funny as well, but I'm not sure how much he knows about poker."
Jon Eaton er mindre bekymringsfull omkring analyser

I think HSP is the best poker show on TV and I've been a big fan of Norm's since his SNL days," he says. "I'm not really interested in his poker insight as I am in hearing his banter between hands about the players.
Joe Sebok:

I think that the poker community just looks for things to get worked up about, Gabe is incredible at what he does, but maybe Norm will do a great job as well. I think we all just need to sit back and relax, HSP will be all good; Norm's a funny guy.
Med stor takk til GSN fikk pokernews.com gjøre et intervju med MacDonald og kunne spørre han blant annet om det ta over HSP etter Kaplan og om poker selvfølgelig. Interviewet er på Engelsk.
PokerNews: Norm, thanks for taking time to join us today. You've been playing poker for a while now and on an episode of the Howard Stern Show you said you played at the legendary Mayfair Club. Is that where you started playing?
Norm MacDonald: Yeah I started at the Mayfair Club because I had a huge gambling problem back then and I realized that poker was a way to bleed money way slower [laughs]. And it worked. I would go down there, play limit hold'em and play every hand down until the end and lose [laughs]. Eventually though somebody – I think it was Joey Bagels - showed pity towards me and gave me a book. After reading the book I thought to myself, "Holy $%&@ I thought poker was just gambling." Then I became fascinated with it and now I almost like reading about poker more than playing it.
PN: How have you progressed as a player since your days at the Mayfair Club?
NM: I think I'm better, but Sharkscope thinks otherwise [laughs]. My results aren't great and I'm going back and forth all the time. When I'm on the road I play sit-n-go's online. I'll play three or four at a time, but it's becoming robotic. Now I'm trying to figure out cash games - sometimes I play at the Commerce - but those are really hard. Overall though I think I enjoy watching and reading about poker more, and when I received an offer to host HSP I was pretty shocked because it's one of my favorite shows.
PN: It must have been difficult to jump into the role so quickly. What was the most difficult part of hosting HSP?
NM: I don't know [laughs], we haven't taped yet. We're taping tomorrow and Wednesday and I think we're doing a couple of episodes at a time. Like I said, when I first got the call I was shocked because Gabe Kaplan is an awesome host who knows a lot about poker and is also a really good comedian. I grew up watching Welcome Back, Kotter, it was a great show. I definitely don't know as much as Gabe does about poker and I really wish I was filling someone else's shoes. I'm kinda nervous, ya know, because HSP is my favorite shows and I don't want to tear the franchise down [laughs].
PN: Some say the one-man booth is difficult to do, but you're most famous for flying solo on SNL's Weekend Update. Do you like this type of format?
NM: Yeah, but I don't think I'm going to do much play-by-play. The viewers can already see the hole cards and the flop so I don't see why I should repeat it. Plus, poker's great because you're always trying to get into your opponents head and figure out what their trying to do. Unfortunately, whenever I do that I forget about what I'm going to do and then lose [laughs].
PN: How have you prepared to host the show?
NM: I DVR'd a bunch of HSP and Poker After Dark episodes and watched them with a few poker buddies. I've also been reading a lot about poker and looking up YouTube videos of some of the players.
PN: Which of the players are you excited to watch?
NM: All of the businessmen are going to be cool to watch because they're billionaires and have no regard for money. Usually the sharks can use fear to their advantage and check-raise real big, but these guys have so much money it doesn't really matter. I'm also excited to see Vanessa Selbst because I've seen her at the WSOP and she's one of the players I've been watching on YouTube. The hand between her and Robert Varkonyi showed how tough she is and she's a great tournament player. It will be interesting to see if she can do well in a cash game.
PN: Are you surprised at the amount of money they're playing for?
NM: It's crazy. I remember the one HSP hand between Daniel Negreanu and Gus Hansen where Hansen has quads and Negreanu has a full house. There's like $800,000 in the pot, Negreanu is thinking about calling and Doyle Brunson is having a conversation about whether or not Robert Duval is a good actor [laughs]. The prop betting is crazy too because these guys are already playing for big money. I feel like whoever is writing down all the bets has an edge too because everyone else thinks they're not paying attention [laughs], but then when you see the director's cut you see they were paying attention to everything. These guys play at such a high level.
PN: The WSOP schedule was just released, do you know what events you're going to play this year?
Not yet, but I'm not going to play much hold'em. I really want to learn some other limit games especially Omaha. We'll see when the summer comes.
PN: Along with HSP you have a show coming up on Comedy Central called The Sports Show. Tell us about that project.
NM: The Sports Show is going to be about current events in sports. [In a previous interview Norm called it the "Daily Show of sports."] I love sports and poker because you can yell and scream about them with a friend and at the end of the day it's OK because they don't really matter. When I did "Weekend Update" on SNL everyone thought I loved politics, but if you argue about politics or religion somebody always gets hurt. With sports you can have a lot of fun without hurting anyone's feelings.
High Stakes Poker startet 26. Februar ved Game Show Network. 1 epsiode som ble lagt ut på youtube ser du her, men ikke ikke glem å følge oss på Twitter og "liker" oss på Facebook.