Ny turneringssvindel - bakmennene fra Partouche Poker Tour stod bak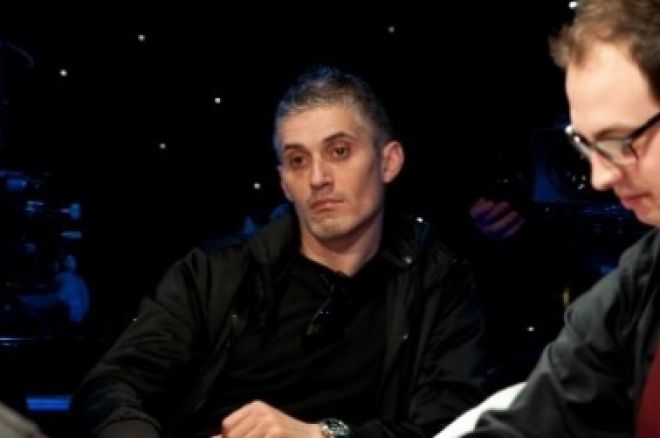 I september ble Partouche Poker Tour rystet av en svindelskandale
da man fant ut at tidligere WPT vinner Ali Tekintamgac hadde
jukset med falske journalister og fotografer, som via handsignaler
informerte Ali om motstanderens hånd.
Nå har enda en skandale oppstått i Nederland, hvor en av de medvirkende
fra Partouche Poker Tour skandalen Kadir Karabulut skal ha jukset.
Under Holland Casino Dom Classic €1500 Main Event skulle Kadir ha
fått hjelp fra fotografer som gikk rundt i turneringsområde.
PokerStars Team proffen Pieter de Korver la merke til en mystisk oppførsel,
men ventet til han var 100 % sikker til han opplyste turneringsledelsen.
Samtidig hadde flere spillere oppdaget den mistenksomme oppførselen og situasjonen.
De resterende spillere i turneringen krevde at Kadir Karabulut straks ble diskvalifisert.
Tallsman for Holland Casino sa følgene om saken:
"Entrance by the three persons to Holland Casino has been immediately denied. The stack of the player remaining in the tournament [Karabulut] was taken out of the tournament. We particularly regret that this occurred and it goes without saying that this is totally unacceptable for Holland Casino."
Skandalen skaper nok en debatt hvorvidt et så stort antall journalister skal ha adgang til å gå fritt rundt bordene og spille området når flere hundretusen eller millioner av Euro står på spill.