Nyheter: Isildur1 og Issac Haxton snakker om SuperStar Showdown, Devilfish Gaming er blitt solgt og mere.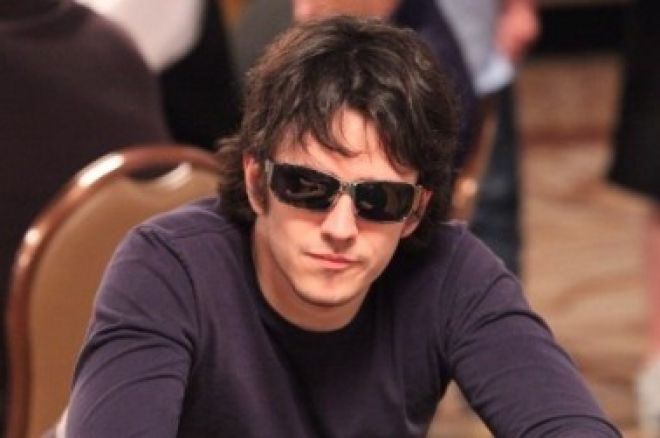 Hvis du ser etter topp poker nyheter for dagen, så har du kommet til den rette plassen.
I denne delen tar vi for oss små enkle nyhets artikler i tiden som kommer.


Nyheter
Kristy Arnett og Donnie Peters har sammens med Rich Ryan og Team PokerStars proffen Victor Ramdin laget den siste
PokerNews Podcast.
Ramdin vil gjerne at alle ordner seg tilgang til nettet for å spille poker og vi vil at du skal
høre på podcasten
Oppsetter for sesong fire i PokerStars.net Latin American Poker Tour ble offentlig gjort i forrige uke.
sjekk ut hele oppsettet.
Datoene for WSOP 2011 er blitt annonsert.
Sjekk ut press releasen for mere info.
Them's Fightin' Words
SuperStar Showdown mellom Isildur1 and Issac Haxton er over
Og etter ett par dager etterpå gir de sine meninger om utfordringen.
"I want to play this guy again, because I didn't feel he was so good," Isildur1 said. "I dont think he deserved to win."
Haxton sier: "Isildur1 was one of the toughest opponents he's ever played. "No one has ever more consistently made me miserable when playing against them."
"I guess I'd put (Phil) Ivey in second for that, but it's honestly not that close. Isildur's brand of over the top--but carefully balanced — aggression is unlike anything I've played against and really takes me out of my comfort zone in a lot of situations," Haxton said. "As someone who's probably played half a million hands of high stakes HUNL, that's saying something."
Det er ikke alt de snakkes om, les hele bloggen hos PokerStars blogg.
Solgt!
The Weather Lottery, er en online gaming spesialist innen lotteri har annonsert en avtale om å kjøpe Devilfish Gaming.
The Weather Lottery, som er oppført i London's Alternative Investment Market,
vil betale £40.000 i kontanter og £290.000 i aksjer for Devilfish Poker.
The Weather Lottery Chairman Lord Razzall sier følgene:
"Devil Fish Poker has an established brand name in a sector which is complimentary to the existing gaming operations of TWL. We have a growing database of users in both FCBetz.com and FC Lotto some of whom will we believe wish to take advantage of the DFP products. The Board considers its acquisition at a time when there is still considerable untapped potential for development fits in with our gaming strategy,"
Les hele press releasen WallStreetJournal.com for mere informasjon.