Ukentlig PartyPoker nyheter: Tyron Krost om Aussie Millions satellitter, VIP gave kampanje og mere!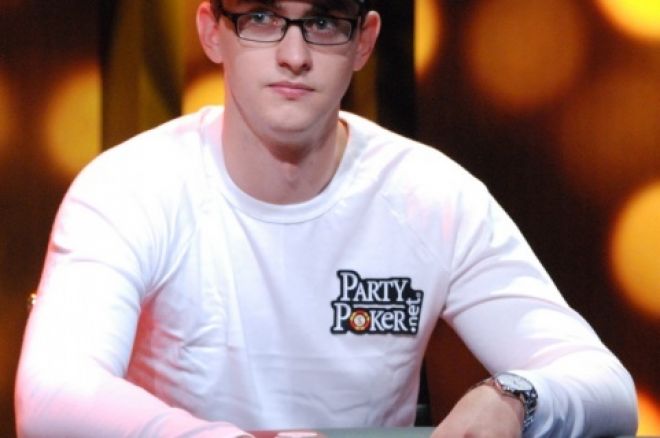 Registrer deg til PartyPoker denne uken for å spille i Aussie Millions satellitter og en eksklusiv VIP gave som kan gi et WPT sete.
Tyron Krost vant en satellitt til Aussie Millions
PartyPoker har startet sine Aussie Millions satellitter, og er det en person du vil spørre om disse, så er det PartyPoker proffen Tyron Krost.
Ikke bare vant han en pakker til Aussie Millions 2010 i en $640 satellitt hos PartyPoker, han gikk hen og vant main event for $2.000.000.
Han deler noen av sine tanker om det å spille satellitter til store innkjøps turneringer slik som Aussie Millions:

"A good bankroll management rule that I made up when I was starting out was that I couldn't enter a tournament where 1st place was more than my bankroll."
"Satelliting in also has other advantages. All you need to do is win a seat and PartyPoker takes care of the rest. You don't need to worry about getting the cash for the buyin to Australia, about booking accommodation or any other logistical/ad ministrative things. They'll buy you into the event, book you a room for 10 nights at Crown Casino and organise a couple of parties for all the qualifiers. Basically, all you need to do is book a flight to Melbourne. In fact, before the Aussie Millions I qualified through PartyPoker for a WSOP seat and a couple other live events and now that I can compare it to organising the trips myself, I can honestly say that I miss the ease of winning a package."
Nå er det en fin tid til å kvalifisere deg på en av PartyPoker sine mange daglige satellitter og vel som den ukentlige $640 satellitt på søndager.
"I think the best way to go about winning a seat would be to pick a satellite level at the same level buyin you'd usually play and try to move up from there."
Finn ut mere om dett i Tyron Krost sin egen blogg.
Gratis $50 Bankroll + gratis måned hos PokerNews strategi
Når du registrerer en ny gratis $50 PartyPoker konto, kan du også ta med deg 1 mnd gratis abonnement til PokerNews Strategy.
Dette tilbudet er eksklusivt for Club PokerNews og lettere kunne det ikke bli.
Først trenger du å gå til vår Gratis $50 side og registrere en ny PartyPoker konto og følg vår gjennomgang, vær nøye på å bruke bonus koden NO50FREE.
Dette er for å din gratis $50 bankroll hos PartyPoker uten at å gjøre et innskudd, spille eller opplyse dine bank opplysninger.
Når din PartyPoker konto har blitt kreditert $25 av dine gratis $50 vil du motta en E-post som bekrefter 1 mnd gratis hos PokerNews strategi.
E-posten vil sende deg til en registrerings side for denne kampanjen og du må bruke samme E-post som du registrerte hos PartyPoker for å gjenkjenne deg.

Hvis du vil se hva PokerNews Strategy virkelig er, sjekk ut denne videoen fra PartyPoker`s egen Tony G.

Festival VIP gave boost
Til gå komme i festival modus, vil Party Poker gi deg en spesiel gave når du treffer et gitt nivå fra 1-14.desember.
Dette starter med en $50 velkomst bonus og en $5000 WPT billett hvis du når 30.000 party poeng.

Eksklusiv PokerNews Reload Bonus
Hvis du allerede har registrert konto hos PartyPoker gjennom PokerNews, så har vi en kjempe god nyhet til deg.
Vi har nettopp annonsert en eksklusiv reload bonus til vår spillere uansett hvordan de registrerte seg, så lenge det ble gjort gjennom PokerNews.
Sett inn minimum $25 og bruk bonus koden "NO50FREE" for å få 100% bonus opp til $50. Det finnes ingen bedre Party Reload bonus!
PartyPoker sine normale innskudds bonuser krever at du tjener PartyPoker poeng 10x bonus beløpet, men dette eksklusive tilbudet trenges det bare 3x bonus beløpet for å motta din bonus.
PartyPoker's normal deposit bonuses all require you to earn PartyPoints equal to 10X the bonus amount, but this exclusive offer requires only 3X the bonus amount to release your free bonus cash.