WCOOP 2010 Main Event - hos PokerStars nå på søndag!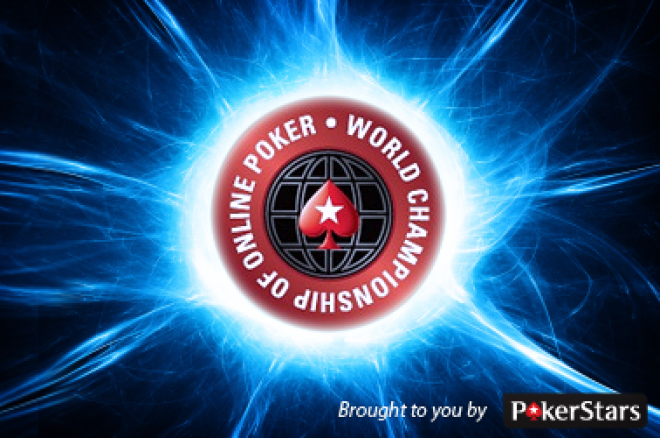 2010 World Championship of Online Poker Main Event
Det 2010 World Championship of Online Poker (WCOOP) blir avsluttet nå til helgen med en turnering nr 62: $5,200 NLHE Main Event som har hele 10 millioner i garatnert premie pott og 1.plassen er garantert hele $2 millioner!
Main Event starter søndag 26.september kl 17:00 ET – Tourney ID: 2010090062


No-Limit Hold'em turneringen har et innkjøp på $5,200, PokerStars kjører satellitter for brøkdelen av dette.
Direkte satellitter som koster $215 eller vamlige satellitter fra $4.40.
Klikk deg inn i PokerStars sin klient og du finner alle satellitter under "Events" > "WCOOP" > "Cash Satellites' tab". Steps satellitter er også tilgjengelig under "Events" > "WCOOP" > "Steps".
Har du ikke en PokerStars konto?
Last ned en her og ta del i PokerNews sine egne PokerStars kampanjer og freerollere.
100 % i første innskudds bonus opp til $600 + over $10,000 i eksklusive Club PokerNews kampanjer pågår nå!
Her er et utvalg av PokerStars sine kampanjer:
I fjor vant Jovial Gent WCOOP Main Event World Champion og tok med seg $1.7 milllioner i første premie - Nå på søndag kan deg bli akkurat deg som vinner $2.000.000!