PokerNews Strategy nyhets oppdatering: Lock Poker proff blir med i PokerNews Strategy!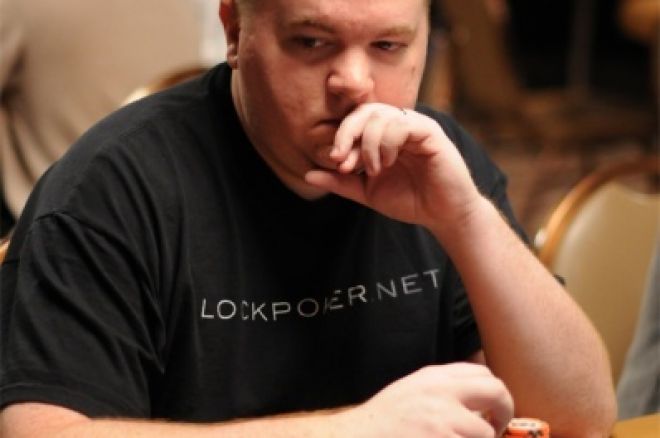 Enda en god uke for PokerNews Strategy Team nå vi avslører vårt team av elite spillere blir enda flere!
Lock Poker Pros blir med i News Strategy
PokerNews Strategy sin stall blir bare store og mer imponerende hele tiden, i dag har vi den store nyheten om sponsede spillere fra
Lock Poker vil bli med i teamet vårt.
Noen av de beste online spillere i verden representerer Lock Poker inkludert Stephen Devlin, Eric 'Rizen' Lynch, Brett Jungblut, Matt Stout, David Zeitlin, Jeff 'Hurricanejeff' Romano og Joe Connolly.
Vi kan nesten ikke vente med å legge ut deres videoer i nær fremtid.
Når vi snakker om Lock Poker , Club PokerNews har en stor freeroll serie som pågår nå.
På toppen av flere registrerings freerollere har vi en stor
$2500 Freeroll serie med verdi på over $20,000 – Vi har også en ekslusiv $1000 registrerings bonus du ikke vil finne noen annet sted.!
MacDaddy34's første video serie
Evan 'MacDaddy34' Panesis har fullført sin første PokerNews Strategy serie hvor han spiller 4stk $100NL six max . Hos Full Tilt Poker
Finn ut hvorfor denne 25 årigen har vunnert over $1 millioner i nettpoker i hans brilliante debut serie.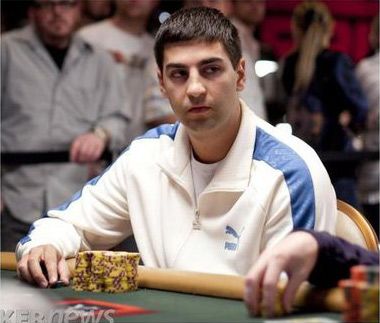 Ikke glem at Scott 'URnotINdanger2' Palmer har også fullført sin første video til oss hvor han spiller 4 bord på middels høy kurs i heads up, noe som har tiltrukket seg mye oppmerksomhet.
Er det derfor de beste vinner?
Vi har en høyt snakkende cash spesialist Kane "Nascar_1949" Kalas i hans blog denne uken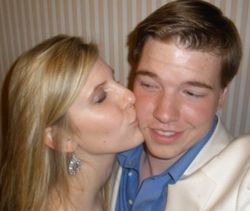 I happen to believe that the second mouse getting the cheese is more relatable to success in modern society than the early bird and the worm nonsense. Few pioneers are able to maintain their competitive advantage after coming forth with a new product or idea. Why? Because there is always going to be somebody out there who can perform a task even better or more efficiently than the person who pioneered it. Let's be honest, who here has heard of "Word Star"? Well, as I type this blog in Microsoft Word, I think of how pissed off the inventor of Word Star, the first commercially distributed word processing system, must be that his product has a basically nonexistent consumer penetration. Any fitness-conscious consumers of "No-Cal Beverage" out there? I didn't think so. In fact, the product is no longer in distribution, quite a disappointment, considering that it was the first diet soft drink ever to hit the market. Ever here of Alexander Cartwright, the inventor of our national past-time, baseball? Few have. But it doesn't take a sports buff (or someone in the performance enhancing drug industry, for that matter) to recognize the names: Barry Bonds, Mark McGwire, and Roger Clemens."
"Hell, you can even see it in poker! The first online poker website to offer real money games was named "Planet Poker", which pioneered the online real money games that we know and love in 1998. Who was the face of Planet Poker? Mike Caro. Let me be honest, if, today, I were making my living playing on a site called Planet Poker with pictures of Jupiter, Neptune, and such revolving around an enlarged image of Mike Caro's head, I'd kick my own ass."
"Don't get me wrong, I have a ton of respect for pioneers, I simply have more respect for those who master a specific skill or capture a specific market. And, as it is, these people generally receive more accolades than the individual who 'paved the way' for them. And thus, not surprisingly, the reward of a worm will never amount to the hard-earned prize of cheese."
Spiller du PLO?
Hvis du gjør det, så beggar du en kriminell handling hvis du ikke abonnerer på PokerNews Strategy.
Hvis du ikke gjør det, da er det nå du skal begynne fordi PokerNews Strategy har kanskje den beste dedikerte Pot Limit Omaha resurser som finnes.
Ikke bare har vi en latterlig stor video database av
PLO videoer
fra stjerner som Josh Tieman, Rayan Nathan og Evan Parkes, vi har også en fra det travleste PLO forumet du ikke finner noe annet sted, med faste spalter og spørsmål som blir besvart av våre PLO spesialister inkludert Josh Tieman og Scott 'URnotINdanger2' Palmer!
Enda usikker? Sjekk ut vårt utvalg av videoer.
Hvis du likte det det du fikk er, så registrer for PokerNews Strategy i dag og bestem din egen poker fremtid!