PokerNews strategi oppdatering: URnotINdanger2's debut video, WCOOP blogg med Nanonoko og mere

pokernews strategy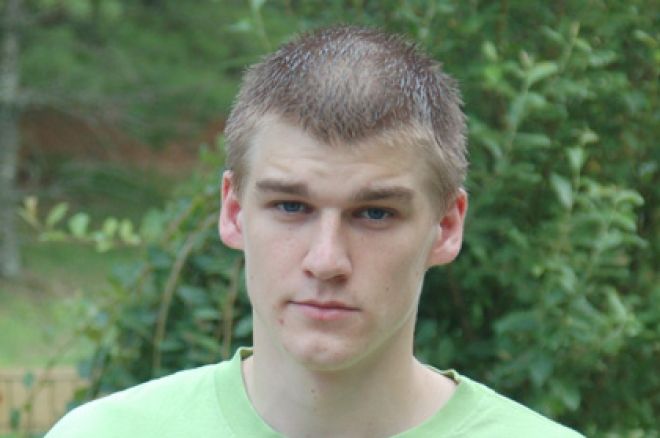 En ny stor uke for PokerNews Strategi Team når vi nå er ferdig ventet, og en deby fra en av de største online spillere for tiden.
Scott "URnotINdanger2" Palmer første video
Tiden er kommet for å avsløre en av de største online historiene i år.
Scott "URnotINdanger2" Palmer. 20 år gammel klatret han i rangeringen
med over $1.4 millioner i gevinst, mot spiller som durrrr på veien dit.
Han har nå endelig laget sin første video. 4 bord $1/$2 NL heads up hos Full Tilt. PokerNews Strategi er den eneste plassen den legendariske URnotINdanger2 gjør sine ting.
Nanonoko's WCOOP video blogg
Team PokerStars Online proff Randy "nanonoko" Lew har holdt PokerNews Strategy studenter oppdatert på tross hans travel kalender medabreast of his busy schedule during the PokerStars WCOOP via his video logg denne uken:
opptur for Nascar_1949
Kane "Nascar_1949" Kalas er høyt oppe denne uken da han har en stor opptur, $170.000 rett i lomma i de siste 2 ukene.
En fin penge balanse å ta med seg videre etter å ha vunner $47.000 i "$1k Monday" og resten ved $25/$50 bord.
I hans siste blogg gir han noen gode innblikk på hvordan man behandler variasjoner i spillet.:
"1.) During a downswing, sometimes one of the best things to do is take a short break to clear your mind. Do things that are relaxing, such as watching movies with friends, golfing, going to the beach (if your fortunate enough to live somewhere life Miami :-P) ect.
2.) Never make quotas. Poker is a career unlike most other careers in that an increased volume doesn't necessarily correlate to an increased output. In most other lines of work, while one's productivity rate may decrease as the total number of hours that one work's per week increases, the net output will still always increase as working time increases. In poker, however, if you overwork yourself, you may begin playing poorly and, as a result, may be -EV in some games which you would normally be a favorite in.
Corollary: Take breaks! Ever notice how during your first 1-2 hours sessing you are on the top of your game? You have patience, discipline, and intuition, and you analyze everything that is taking place at the table even when your not involved in the hand. 8 hours into a session online, however, you will find yourself facing an allin on the river at 25/50 NL for 4K more into a 5K pot with a bluffcatcher without even knowing what your opponent did preflop! If you start to feel worn out, get up, do a couple stretches, take a shower, have a quicky - whatever; just do something to reset yourself so that you are back on your A game when you sit back down at the tables (if you are in a lot of 6m or 9h games simply sit out for a few rotations and come back and resume in 5 minutes).
3.) Have balance in your life. The periods of my life in which I have played the best poker have come when everything else in my life seems to be going great. The periods of my life in which I have played the worst poker seem to occur when I think back on everything I had done in the past week and all I can remember is grinding online. Maintain a balance in your life. Hang out with friends, go to a concert, meet people!"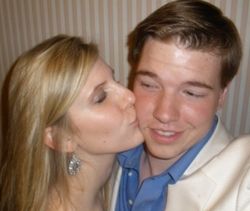 Over til PokerNews Strategi forumet
Vi har sagt det før, vi sier det igjen, hvis du er en PLO spiller og taper penger, så skal du poste spørsmål i vårt PLO forum.
Det er fordi WSOP Bracelts vinner og heads up mester Josh 'LitleBastrd' Tieman bruker mye av sin tid på å besvare spørsmål og gjennomgår din hand historie
Han er regnet som en av de beste PLO spillere online og har faktsik postet i hver PLO tråd(noe som er veldig mange).
Vil du har mere? Sjekk ut vår samling av videoer:
Selvfølgelig vil du ha mer, før du registrerer deg på vår strategi side, så sjekk ut vår video fra Rayan Nathan

Hvis du likte det, så registrer deg hos PokerNews Strategi i dag og sikre din poker fremtid!